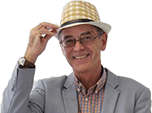 Chrysler Viper (1992–2007)
Last updated 24 August 2016
Effortless and rapid acceleration, even at low revs. Massive road presence.
Big, heavy and thirsty. Constrained by the UK's narrow country lanes. Left-hand drive only.
Updated 6 January 2003
Cracking and separation of steering rack cross-member and diff mounting bracket. Check for cracks. Any cracks, replace crossmember or bracket or both.
Introduction