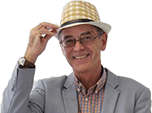 Chrysler Sebring Convertible (2007–2010)
Last updated 24 August 2016
Electric folding hard-top and reasonable luggage space.
Not the prettiest convertible, especially compared to previous Sebring convertible. Quality very poor. Potential lack of parts in years to come.
Updated 10 April 2008
Chrysler has announced a recall of its Sebring and Dodge Avenger sedans. Affects 212,347 cars fitted with tire pressure monitors. All are 2007 and 2008 models. The recall, posted by the National Highway...
Introduction