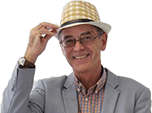 Chrysler 300C Touring (2006–2010)
Last updated 24 August 2016
Unusual looks, comfortable interior and plenty of load-carrying space. Rides well.
Handling isn't up to standards of German equivalents.
Updated 6 January 2016
2009 Chrysler 300C CRD SRT recalled for airbag and ignition module, but Chrysler dealer has had the car for 4 weeks and is claiming not to be able to get the parts.
Introduction