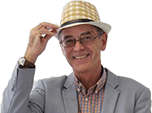 Chevrolet Camaro (2012–2015)
Last updated 24 August 2016
Kerb weight
1769–1920 kg
Warranty
3 years / 60000 miles
Servicing
10,000 miles
Driving
The centrepiece of the Camaro is most definitely its monster 6.2-litre engine. It's certainly not a subtle engine and from the moment you start it, accompanied by a delightfully deep rumble, there's no mistaking that this is a V8. Thanks to those two big exhausts neatly incorporated in the rear diffuser, you always get to enjoy the great sound it makes. Sonorous is definitely a good way to describe it. Bloomin' loud is another.
It's the kind of big engine you'd expect from an American muscle car with a relaxed nature that suits the Camaro perfectly. It's very different in character compared to a V8 engine from a brand like BMW. It doesn't feel instantly powerful at low speeds, but wind it up and the huge reserves of power come into their own. On paper it has 420PS and a huge 570Nm of torque which should make for strong in-gear acceleration, however both peak quite high up the rev range so it's an engine that does need to be worked in order to get the best from it.
If you catch it at low revs, it takes a little while to get to a point where the power really comes on song. Much of this is down to the gearbox though. The standard transmission is a six-speed manual with quite a heavy change which means driving quickly and smoothly isn't especially easy. It's happier when you're driving with a bit more enthusiasm but it's definitely a gearbox which requires a gentle touch and is happier when it's not being rushed.
There's an optional six-speed automatic which uses a lower powered 6.2-litre V8 engine with 405PS and 556Nm. This makes progress smoother but it's not the quickest shifting auto around. It's a more relaxing drive, but is a bit lazy when it comes to kickdown and can sometimes get caught out in the wrong gear, for instance when you're accelerating hard out of a slow corner. We certainly prefer the more involving manual gearbox and it also gives faster acceleration times too (if you're counting) thanks to the extra power with the 0-62mph standard coming up in just 4.0 seconds.
Despite being a high performance machine, the Camaro is very comfortable to travel in thanks to an impressively forgiving ride. It deals well with uneven and bumpy roads meaning it's actually pretty refined. It's not as impressive in corners when you start to press on though. While the steering is responsive and accurate, the Chevrolet doesn't deal particularly well with tight corners where it feels quite heavy. There's decent grip but the rear-wheel drive Camaro lacks the agility of other coupes this size.
Chevrolet has worked hard to make the Convertible version as stiff as the coupe with reinforcements in the body structure and according to the firm it has better torsional stiffness than the BMW 3 Series Convertible - an impressive claim. It certainly doesn't feel like it loses any rigidity with the roof down and copes with potholes and bumps just as well as the coupe.
While fuel economy is unlikely to be a big priority if you own a Camaro, it's interesting to see that it comes with an Active Fuel Management system on the engine that's fitted with the automatic gearbox. This automatically shuts down four of the eight cylinders when they're not needed, helping to reduce fuel consumption. The manual gearbox Camaro averages a claimed 20mpg while the automatic is slightly more efficient with a claimed figure of 21.6mpg.
Engines
| Engine | MPG | 0-62 | Top speed | CO2 |
| --- | --- | --- | --- | --- |
| Convertible | 20 mpg | 5.4 s | 155 mph | 329 g/km |
| Convertible Automatic | 22 mpg | 5.6 s | 155 mph | 304 g/km |
| Coupe | 20 mpg | 5.2 s | 155 mph | 329 g/km |
| Coupe Automatic | 22 mpg | 5.4 s | 155 mph | 304 g/km |