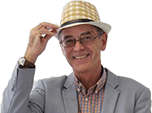 Chevrolet Camaro (2012–2015)
Last updated 24 August 2016
Model History
July 2010
The retro-styled Chevrolet Camaro has been on sale in the USA since 2009, and has already seen sales in excess of 200,000. Full four-seater, with an interior that also takes significant cues from the look of its forebears.
The Camaro will be available only in top level V8 trim – the 6.2-litre 426bhp powerplant is as much of a legend as the Camaro itself. It promises a top speed electronically limited to 155mph, and a 0-60mph time of less than five seconds, coupled to a dynamic chassis that, thankfully, owes little to the layout of more traditional muscle cars.
November 2010
Chevrolet Camaro Convertible announced
In production in January 2011 and in Europe, including the UK, in 2011. It includes an enhanced body structure and well-tailored top mechanism – a combination designed to deliver sports coupe-like driving fun and precise quality.
For Europe, it gets a 6.2-litre V-8 engine producing 426 horsepower. A six-speed manual transmission will be standard, with an optional six-speed automatic.
The Camaro convertible offers refinement, along with uncompromising, coupe-like driving dynamics. Its enhanced body structure helps prevent cowl or steering wheel shake, for a strong, confident feel in all driving conditions. The top has a smooth, tailored fit, with acoustical foam in the headliner that helps deliver a quiet ride with the top up.
The Camaro's architecture was originally designed to accommodate a convertible model, which means customers enjoy the fun of top-down cruising with coupe-like driving dynamics. Four strategic reinforcements enhance the already-stiff body structure to eliminate common convertible maladies of cowl and steering wheel shake. They include:
A tower-to-tower brace under the hood
A transmission support reinforcement brace
Underbody tunnel brace
Front and rear underbody "V" braces.
The result is a convertible that preserves nearly all the acceleration, road-holding and performance capabilities of the Camaro coupe. Additional safety structural reinforcements are designed to improve noise and vibration characteristics, while also contributing to the elimination of cowl/steering wheel shake. They include a hydrofromed tube in the A-pillars, an inner reinforcement bracket in the windshield header, a reinforced front hinge pillar and reinforcements inside the rockers. The structural changes to the Camaro convertible body give it superior bending and torsional stiffness than its closest competitor, and better torsional stiffness than the BMW 3 Series convertible.
At the outset, designers and engineers sought to eliminate the common appearance of convertible top support ribs and they succeeded, using composite knuckles rather than aluminium ones, as well as extending the top material below the belt line and revising the top's stitch lines. The result is a top that has a smooth, taut and carefully tailored appearance that also retains the sleek roofline of the coupe.
The power-folding top retracts in about 20 seconds. It is built in partnership with the same manufacturer as the Corvette convertible top, and operates in a similar manner. That means it folds in a simple "Z" pattern and latches with a single, convenient handle located at the center of the windshield header. Other convertible models in this segment still offer convertible tops with dual latches, forcing drivers into two-hand operations reaching across the car.
Once the latch is turned to the open position, the push of a single button lowers the windows and activates the top. The car doesn't have to be parked for the top to be activated, allowing for spur-of-the-moment lowering while stopped at a stoplight. The top is made of thick, durable canvas and it features acoustical headliner material that provides a quiet, coupe-like ride when the top is up. It also incorporates a glass rear window and rear window defogger.
A folding, one-piece tonneau cover is standard on 2LT and 2SS models and optional on 1LT/1SS. It covers the folded top for a finished appearance. An accessory windscreen is available from Chevrolet dealers. It installs behind the front seats to limit wind buffeting when driving with the top down.
July 2011
Prices announced
Arriving in showrooms in early 2012, the beefy American muscle car will be available from only £34,995 on-the-road. For that, customers will get a 6.2-litre V8 engined performance icon, with 432PS and suspension fine-tuned for European roads. The convertible model, which comes with a power-folding roof, will cost £39,995. Both variants are full European specification, with type-approved lighting and European-calibrated dials.
February 2012
Available to order
British fans of the iconic cars that ruled American roads throughout the 1960s can now place orders for the modern incarnation of one of the greatest muscle cars of all time – the Chevrolet Camaro.
Priced at £34,995 for the Coupe or £39,995 for the soft-top Convertible model, the new Camaro exudes all of the attributes that made the original muscle cars famous – great performance, stunning looks and incredible value for money.
In addition to the standard models, Chevrolet is also offering, for a limited time only, the 2012 45th anniversary Camaro, finished in striking Carbon Flash Black with bespoke red and silver anniversary stripes, dark silver 20-inch alloys, a unique 45th anniversary leather interior with red, white and blue stitching and a one-off white-backed instrument panel. It's priced at £36,495 for the Coupe or £41,495 for the Convertible. All models come with a six-speed manual gearbox, but are available with a six-speed automatic transmission as a £1,500 option.
Power comes from a 6.2-litre V8 engine developing 432PS (405PS auto), with 0-62mph acceleration between 5.2 seconds (manual Coupe) and 5.6 seconds (auto Convertible). All Camaros have an electronically limited top speed of 155mph.
September 2013
Upgraded for 2014
Gets styling tweaks including new tail lights, along with updated 'MyLink' infotainment as seen in other recent Chevrolet models.
Power still comes from a 6.2-litre V8 with 432PS, which gives a 0-62mph time of 5.2 seconds. Standard gear includes a reversing camera, leather upholstery and keyless entry and the new MyLink touchscreen system, which can be upgraded to include sat nav.
Prices for the updated Camaro start at £35,320 for the hard top and £40,320 for the convertible with cars in UK showrooms from late 2013.