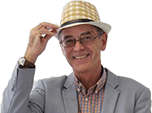 Chevrolet Aveo (2008–2011)
Last updated 25 January 2016
Stiffer suspension and better handling than original Kalos. Reasonable amout of car for the money. Lower CO2 than Kalos.
Basically a re-vamped Kalos with a new front and new engines. Short life on UK market ended autumn 2011 when replaced by new Aveo.
Updated 28 August 2012
R/2012/090: ABS may fail because incorrect brake fluid was used when the car was built causing corrosion. Recall to check the ABS and replace the brake fluid.
Introduction