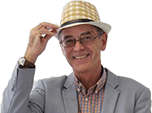 Caterham Superlight (2003–)
Last updated 26 March 2015
Lightweight, intimate, minimalist sports car with instant responses and classic looks.
Too impractical and exposed to the elements to be an everyday car, unless you're a hard-core, open-air petrolhead.
Updated 11 April 2011
First brand new addition to Seven range in two years - the Supersport - is one of the purest versions yet of the iconic British sportscar. Derived directly from the race car that competes in the highly-successful...
Introduction