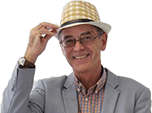 Cadillac STS (2008–2010)
Last updated 22 August 2016
V8 NorthStar or V6 powered rear drive Cadillac on sale in the UK with right hand drive.
Despite starting price of £34,000, sales simply didn't take off. Despite a good effort, the whole Stratstones Cadillac venture in the UK was a failure.
Updated 3 March 2008
New STS for 2008 priced from £33,995, on sale from March 2008 in right hand drive. 330 ps Northstar V8 or 315 ps V6 power in rear-wheel drive chassis. 15-speaker Bose 5.1 Surround Sound system as...
Introduction
Cadillac STS launched in the UK in March 2008 as part of the Cadillac venture in the UK by Stratstones.