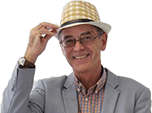 BMW X6 (2008–2014)
Last updated 25 October 2018
Unique coupe and SUV style. Drives and handles astonishingly well for a big vehicle. M50d has monstrous 381PS and 740Nm torque.
Far from nimble. Not as practical as an X5. Intimidating to other drivers.
Updated 25 October 2018
Recall due to problem with exhaust gas recirculation (EGR) cooler on four-cylinder and six-cylinder diesel engines. The issue affects 268,000 BMW diesel cars in the UK, The recall notice states that...
Introduction