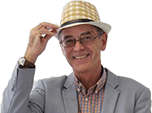 BMW M3 (2007–2013)
Last updated 17 December 2018
Kerb weight
1655–1905 kg
Warranty
3 years
Servicing
-
Driving
The superb V8 engine emits a throbbing rumble at idle and it's hard to resist blipping the throttle so you can enjoy it even more. It's truly intoxicating on the move too and revs so freely with a lovely rasp between each gear change.
As you'd expect, the M3 is stormingly rapid from a standstill and yet manages to put all that power down pretty cleanly - unlike the Audi RS4 the M3 isn't a four-wheel drive so all 420PS goes through those wide rear tyres. 0-62mph in the Coupe takes just 4.8 seconds with the manual gearbox while if you choose the optional seven-speed DCT this is cut slightly to 4.6 seconds - that's faster that lots of more expensive fast stuff.
The standard six-speed manual gearbox is a real highlight, especially when pressing on, although at slower speeds the sudden clutch action isn't always user friendly. The ride is hard edged too, especially noticeable around town and although there's an optional Electronic Damper Control system available, even in its softest mode it's still very firm.
There's a power button located alongside the gear lever the Power button sharpens the throttle's lightning response even more, however unlike the V10 powered M5 and M6 there's no increase in horsepower. There's also the button for the optional EDC system, which features Comfort, Normal and Sport settings. However, MDrive allows you to pre-select your preferred set-up so you can access it simply by pressing a small 'M' button on the steering wheel.
As you'd expect, the BMW M3 is really in its element on the open road. Here you'll soon discover that the M3 is superbly balanced with the perfect amount of grip and lots of adjustability. There's virtually no understeer either and it's amazingly poised, taking everything in its stride. It's quite a snappy close to the limit though and doesn't flow along rough roads as effortlessly as it should. The numb steering is partly to blame but it doesn't prevent the M3 from being a superbly balanced and agile machine, with huge amounts of grip. It's just not as involving as you'd hope.
However, the problem seems to be that it is almost too capable - consequently it feels slightly anodyne. Ultimately the real issue is that the M3 is so good it's impossible to explore its limits on public roads. As a result it's not the most enjoyable performance car to drive. And don't expect it to be cheap to run either with average fuel economy of just 22.8mpg if you choose the coupe or saloon and stick with the manual gearbox.
Engines
| Engine | MPG | 0-62 | Top speed | CO2 |
| --- | --- | --- | --- | --- |
| 4.0 V8 Convertible | 21–22 mpg | 5.3–5.5 s | 155 mph | 297–328 g/km |
| 4.0 V8 Coupe | 23 mpg | 4.8 s | 155 mph | 290 g/km |
| 4.0 V8 M-DCT Convertible | 25 mpg | 5.1 s | 155 mph | 269 g/km |
| 4.0 V8 M-DCT Coupe | 25 mpg | 4.6 s | 155 mph | 263 g/km |
| 4.0 V8 M-DCT Saloon | 25 mpg | 4.7 s | 155 mph | 263 g/km |
| 4.0 V8 Saloon | 23 mpg | 4.9 s | 155 mph | 290 g/km |