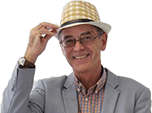 BMW 7 Series (2009–2016)
Last updated 18 March 2019
High quality luxurious interior. Huge amounts of space in the back. Long wheelbase versions available. Efficient Dynamics means good economy and low CO2.
Too much tyre roar makes it probably the the harshest limo.
Updated 18 March 2019
The BMW N63 in the 750i is a twin-turbo V8 petrol engine and is the world's first production carengine to use a "hot-vee" layout, with the turbochargers located inside the "V" of the engine. In March...
Introduction
A lot of us have invested in things we might have avoided if only we'd known the world economy would start behaving like a grand piano chucked from the top of a tower block. Things like expensive shoes, shares in Woolworths or perhaps a new car. Which brings us to BMW.
It's spent about one billion Euros on a car, the latest 7 Series, which is big, complex, expensive. Around £54,000 buys the poverty version, £100k plus for one with all optional the bells and whistles and likely to be viewed by many as the last word in vehicular conspicuous consumption.
This a problem for BMW which wants to sell the 7 Series to people with a lot of disposable income, in a world where those that still have money are hanging onto it. Those that don't are now saving up for something like a lightly soiled Kia Pride, rather than a flagship uber saloon.
Then there are the private hire companies which bought the diesel versions of the outgoing 7 Series to waft captains of industry to airports and posh hotels. However, for the benefit of the five remaining people who can still afford one, let us consider the 7 as a car.
Visually, it's a clever evolution of its immediate predecessor, who's monumental, New Brutalist looks made a lot of people wince. Styled by an engaging American with a beard called Chris Bangle, some thought the old model's tail appeared to have partially melted and others found its iDrive control system a nightmare to use.
Owners' reviews
Good to drive and not as big as the old 7-series
A car which seeks to deliver luxury and sportiness but delivers neither.
List Price from
£69,565
Buy new from

£56,705

Contract hire from

£642.41

per month