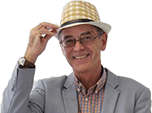 BMW 5 Series (2003–2010)
Last updated 17 May 2019
What's good
For servicing and repairs: Independent BMW Specialists Register
Good Runflats service. Prompt, helpful and £90 a tyre cheaper than BMW dealers: Event Mobile Tyre Service www.event-tyres.co.uk
Excellent M54B30 3.0 litre 6-cylinder petrol entine.
17-12-2015: Report of 2003 BMW 525d automatic bought in 2007 reaching 265,000 miles with no trouble after owner had transmission oil and filter drained and replaced by a specialist every 60,000 miles.
What to watch out for
Early reports of i-Drive system malfunctions, which have lead to at least one successful rejection, but sorted by late 2003.

3G Apple i-Phones don't work with BMW i-Drive.

From 2007 BMW 5 Series can be specified with an optional USB port so that you can control your MP3 player through the i-Drive - snag is that some of the functionality ie. playlists, etc, cannot be accessed unless you buy BMWs 'special' USB lead at £39.95.

Reports of faults with puncture warning system. Many problems with low profile runflat tyres giving poor ride and handling and losing pressure. Best to avoid big wheels, early 18-inch runflat tyres (later Bridgestone runflats much improved) and 'Active' steering.

Shape of screenwasher reservoir causes sediment to collect in the narrow
section towards the bottom, where there is little movement of fluid to disperse it. The pump then becomes more and more blocked. Access is restricted so you can't blast the sediment out with a hosepipe.
When Runflats fitted, TPMS valves prone to failure due to corrosion battery effect between metal valve caps and the valve stems. This is easily prevented by fitting plastic instead of metal valve caps.
The 1,995cc N47 2.0 litre diesel engine became available in the 5 Series BMW E60 and E61 from September 2007, several months after the 5 series was facelifted (Chinese fan rear lights), during which time the older, less efficient but more reliable M47 remained available. Though early M47s were originally 1,991cc, from 2003 the M47TDU20 was 1,995cc so cannot be distinguished from the N47 by capacity. However, unlike the M47, its timing chain is located at the back of the engine.
Check front screen for stress fractures. Very thin windscreen glass cracks easily when hit by stones.

Check runflat tyres, especially if Dunlops. Problem of cracking of sidewalls due to a fault with the tyres. Dunlop compensates according to the mileage the tyres have done. Tyre roar can become significant on runflats after around 15,000 miles.

General Warning about Automatic Transmissions: Many BMWs have "sealed for life" automatic transmissions. Regardless of whether you have a full BMW service history, the dealer will never change the auto fluid. Many of these boxes are failing around the 120-150k mark - often well outside of warranty and to a cost of £3.5k plus VAT. A good independent or automatic transmission specialist can and will change the fluid for you (and any good BMW independents will recommend this anyway). This is commonplace in the US and means the 'box should last the life of the car rather than being the cause of it being written off. General advice is ensure the fluid is flushed out every 60k or more preferably at each Inspection II.
One reader reported a problem of corrosion of suspension parts wearing the bushes and requiring £1,000 of rectification work (done under warranty). But as these models come out of warranty, this could become an issue and is unlikely to be covered by an aftermarket warranty.

One report of "squeaking" driver and front passenger side windows on a 2005 car. This can be eliminated simply by polishing the painted metal part of the door aperture.

One report of double turbo failure on 535d after 50k miles.

Report of flat spots and poor acceleration from N53 174bhp '523i' engine (introduced Spring 2005), even when run on Shell V-Power. Further report of flat spots in power deliver of 2006 build 525i.
Injectors failing regularly on N53 'Efficient Dynamics' 6 cylinder engines. Thread about this on E60 Forum.
N53 revised version 6 cylinder 525i petrol with Valvetronic can suffer bore ovalisation at moderately high mileage (90k) due to dribbling injectors. Oil consumption can rise to 500 miles a litre. Only remedy is a new short engine.

Check PAS fluid level regularly. Steering rack may leak fluid unnoticed out of end seal and into track rod end gaiter. Seems to be a Europe-wide shortage of parts to correct this.

On all 2003/2004 diesels, 4 and 6 cylinder, intake manifold swirl actuators can break off and be ingested by the engine, wrecking it to the tune of as much as £12,000. However, in some cases (one of a 2004 530d to which this happened in 2009), BMW fitted a new engine at a customer cost of £2,000. One school of though says that swirl flaps can be discarded entirely, though this will make the engine less efficient. The first sign of an impending problem with the swirl flaps is very poor idling. www.pmwltd.co.uk has a solution, which is a billet aluminium blanking plate that is substituted for the swirl flap. Well worth doing because it could save the cost of a new engine or having to scrap the car. More also at www.bmwswirlflaps.co.uk
Repeated failures of ZF autobox in 231bhp 3.0D symptomised by clunks when moving from P to R or N. Has necessitated new transmissions.
6-5-2011: DPFs and cat converters tend to need replacing at 120,000 - 130,000 miles. Cost is £1,500 - £2,000.
6-5-2011: Some cases of brake pipe corrosion on cars just 6 years old.
24-10-2011: Starting problems with 530D may be caused by failure of camshaft positioning sensor fitted to the top of the engine and fairly easy to get to.
10-12-2011: Diesel Particulate Filter problems and consequent turbo problems increasingly common on 320ds repeatedly driven shorte distances from cold.
29-12-2011: One report of i-Drive failure on a 525D 3 years 6 months oldf. BMW contributed 50% of the parts cost, so the bill was £765.
5-1-2012: Warning about transmission sump pan failures leading to oil leaks, but reader unspecific about model and whether manual or automatic.
19-1-2012: On 520d, damped 'dual mass' auxiliary belt crankshaft pulley can eventually fail.
3-2-2012: Significant numbers of high pressure fuel pump failures on 530i and 5 35i in the USA. See link: www.n54tech.com/forums/showthread.php?t=14650 BMW initially "blamed" "ethanol" or "poor quality" gasoline in the U.S. for these failures. In fact, BMW HPFP failures are well documented in Germany (even with their "superior quality" gasoline), Australia, Asia, South Africa, etc. Some of these countries have never used ethanol in any of their gasoline..... HPFP Part Numbers 1. 13-51-7-537-320 2. 13-51-7-585-655 3. 13-51-7-592-881 4. 13-51-7-596-123 5. 13-51-7-594-943 6. 13-51-7-613-933 7. XX-XX-X-XXX-402 8. 13-51-7-616-170 9. 13-51-7-616-446.
5-2-2012: DPF failures now quite common on diesels at between 80,000 and 120,000 miles. Any sign of a problem, do not continue to drive the car because increased back pressure can stop the turbo turning, leading to overheating and seizing of the bearing.
11-2-2012: Timing chain failures becoming increasingly common on N47 2.0 litre diesel engines subject to extended oil change regimes. Can occur from about 5 years old and from about 90k miles. From 50k miles onwards, best to change the oil every 10k miles maximum.
16-6-2012: Coil and injector problems persist. One 2007 E60 525i has had 17 fuel injectors since new (including the original 6), 2 NOX sensors and coils replaced and re-coded twice due to original software problem causing coils to fail. (BMW dealer from whom car was purchased NEW say's he'd had dozens of cars with similar problems.)
10-8-2012: Low power from the battery caused by a poor connection (rectified by the battery cable recall) leads to false readings on the instrument panel, from: Warning AutoTransmission failure, to almost every other bogus message, including reversing light failure. Could also cause the engine to cut out. This should be rectified by the recall work, but the fault readings in the ECU also need to be cleared.
31-8-2012: Ridiculous design problem of electronic control unit that sits in styrofoam under the spare wheel where it is vulnerable to water ingress to the trunk. Explanation here (warning contains bad language and material of an offensive nature: it's a of a German rant): http://www.liveleak.com/view?i=af8_1346299893 (see recall news).
16-12-2012: Apparently the drains from the rear doors can silt up, the doors fill with water and cause an electrical problem that drains the battery.
17-11-2013: DPF failure reported on 2007 525d (3.0) M-Sport driven 9,000 miles a year with a daily 30 mile commute.
16-12-2013: BMW dealer reported rusted brake pipes on 57k mile 525i and quoted £1,247 to replace them.
4-1-2014: E60/61 petrol models can develop electrical failure in three different areas simultaneously: fan blower in the cabin; mirror demisters and rear window demister. This can be solved by simply unclipping the 'Intelligent Battery Controller' cable connected to the battery, then reconnecting. It's part of the problem listed above at 10-8-2012 and 31-8-2012.
9-1-2014: Rear suspension arm balljoint failure on 120k mile E61 525i Touring leading to collapse of nearside rear suspension. From the photo it looks like a wear and tear problem that should have been picked up in the car's last MoT. May have been due to the weight of loads carried.
10-1-2014: Fault with high pressure fuel pump of petrol models can lead to stalling without warning and does not show up on BMW diagnostics. This led to a voluntary recall on 26-10-2010 on 2007-2010 5-Series E60s and E61s in the USA so is an acknowledged fault, but no recall in the UK.
13-1-2014: Failed turbo in 61k mile 2010 E61 520d auto, probably due to failure to idle from super-hot. BMW generously offered £1,000 towards £1,800 replacement bill. This same failure is common in E83 X1 2.0 litre diesels.
15-4-2014: Worldwide recall of 489,000 BMW cars with six-cylinder 2.5 and 3.0 litre petrol engines of which less than 3,000 are in the UK. These are: N51 (1991-1995), N52 (from 2005) and the N55 6-cylinder petrol turbo (from 2009). The screws for the housing of the adjustment unit of the variable camshaft timing (Vanos) for the intake and exhaust camshafts could potentially become loose or break. An engine warning lamp 'should ' appear in such circumstances, but if drivers experience any loss of power they should contact their BMW dealer immediately.
10-5-2015: Turbo failed on 75k mile 2009 E60 520d M Sport costing £1,795 to replace, then the vulnerable rear wiring looms in the trunk failed costing a further £789.
27-7-2015: Problem of tramlining and poor ride comfort of 2004 525i E60 overcome by fitting Bridgestone S001 Run Flat 225/50 WR/17s in place of Bridgestone RE50 Run Flat 225/50 WR/17s. It turns out that the Bridgestone Runflat 3s we tested in June 2009 (that were supposed to come to market by December 2009) were actually delayed until March 2011. Bridgestone commented that the original tyres fitted to this 525i must have been 'Runflat 2' 225/50 R17 94W RE050 RFT (IPC: 77546) and that they were replaced by 'Runflat 3' 225/50 R17 S001 94W RFT (IPC: 4955) which is 3rd gen RF Technology. But IPC: 4955 (S001) is OE for the BMW 3 series and not 5 series. The spec in question, utilises 3rd gen RF Technology but does not utilise sidewall cooling fins in its design. Not all S001 utilise the full 3rd gen RF Technology package (case by case / depends upon need). So the reason the end user has improved ride and tram lining performance is due in part to 3rd gen RF Technology. However, the spec in question was not specifically developed for his vehicle, so other areas of performance (steering response, weight on centre, etc…) could be not in line with the original OEM vehicle DNA.
1-11-2015: Radio crackling on an E60 5-Series where the radio aerial is embedded in the rear window glass might be because the earth strap from the trunk lit to the car has snapped. Peplacing the strap stops the crackling.
16-11-2015: If satnav fails and BWW dealer wants £1,600 to replace it, the failure may only be the laser disc reader and a specialist can fix this for £250.
13-12-2015: Problems reported with DPF of 2007/57 BMW E60 520D driven 14,000 miles per year, 80% in heavy traffic (A406).
11-2-2016: Report of transmission clonking on 65k mile 2003 BMW 530 that had never had its transmission fluid changed.
28-7-2016: Report of 2009 E61 BMW 525d Touring auto suffering 'electrical failure in unidentified module' (at the bottom of the boot). Owner quoted £8k plus VAT to fix. Insurers declined to pay out. Inspector found that the module was "like a lump of carbon". This seems to be related to 31-8-2012 and Official Recall R/2012/039: of 24-5-2012 (details in the Recalls section, next page).
20-9-2016: Reader reported total electrical failure of his 2009 BMW 525D. Insurance Assessor's report: "The vehicle suffered an electrical failure of an unidentified module mounted in the vehicle's boot. Thius caused an electrical short circuit, causing the earth wire in the body wiring loom to heat up. This has melted the plastic insulation of the earth wire and adjacent wires." Total repair cost estimated at £10,414.28. (See E60 entry 31-8-2012 for an hilarious account (some swearing) of a ridiculous design deficiency of E60/E61 5-Series whereby the battery is sited directly beneath the one-way rear cabin vent flap so if the one way flap fails water is forced through it onto the battery: http://www.liveleak.com/view?i=af8_1346299893. There was a recall: R/2012/039: http://www.vosa.gov.uk/vosa/apps/recalls/searches/expand.asp?uniqueID=39ADAE6B50B53351802579CA0037A982&freeText=Blank&tx=/)
28-3-2017: On a 2006 BMW 530d the digital clock stopped randomly and access to the service checks became barred. The reason turned out to be that the ECU had been programmed to remember when the car's MoT was due and it was overdue so this was the warning.
17-6-2017: Report that if a BMW E-60 5-Series is not regularly used and if both rechargeable keys are not regularly used they lose their capacity to hold a charge and the only way to replace them is to buy new ones from BMW dealers at £170 each. (The rechargeble batteries in the keys are charged when the key is in the key socket in the car.)
4-4-2018: Report that wiring fault in rear light clusters of BMW E60 5-Series is still being fixed FoC by BMW dealers: "I've been having random warning messages from the car computer screen telling me that various rear bulbs were faulty, but on checking, found them all to be okay. It appears that my car has been another victim of the widespread and well reported bad earth connection into the rear left module, where the connections and wires get basically "fried" as the earth connection is inadequate to carry the load. Apparently, this resulted in a quality enhancement that VOSA enforced with BMW and they were told that in the interest of safety, this should be advised to all UK dealers and owners. When I contacted my local BMW Dealer they then arranged for me to take the car in and have the rear light clusters replaced free of charge." The reg of this car is CX10 VKJ and VIN: 530D SE E60WBANX32020C042424
26-6-2018: Report of 2009 BMW 520D SE Business Edition (N46 diesel) exploding with a sudden loss of power at 90,000 miles after a brief period of a strange tiny whining noise when pressing the accelerator pedal (driving at 65-75mph). BMW dealer diagnosed of a blown turbo, air cooler for the turbo and diesel particulate filter. Suggest replacement of these parts will cost £1,650 (turbo), £690 (DPF), £350 (cooler) with total labour of £400 plus VAT resulting in a total of £3,700. The most likely reason for this is that the turbo bearing oil feed and oil return pipes became blocked with carbon from shutting off the engine too often when the turbo was very hot. The effect increases exponentially as the pipes become more restricted with carbon, cutting off the oil supply to the turbo bearing that then gets red hot because it isn't being cooled by oil flow. So the first thing to be absolutely sure about is that the turbo oil feed and oil return pipes are replaced at the same time as everything else. A cheap job that cuts corners could prove to be very expensive.
Recalls
08-02-2005 R/2005/022 BMW E46, E53, E60, E61, E65, SERIES 3, 5, 7 AND X5 the bearings of the fuel injection pump may fail build dates 30-11-2004 to 31-01-2005
May 2007 TSB: SI B 61 28 06 General Electrical Systems May 2007 Technical Service. This Service Information bulletin supersedes S.I. B61 28 06 dated January 2006. [NEW] designates changes to this revision SUBJECT: ELV Warning in Instrument Cluster MODEL E90, E91, E92 (3 Series) E60, E61 (5 Series) E63, E64 (6 Series). SITUATION: The ELV (Electronic Steering Lock) check control warning illuminates in the instrument cluster and in some cases, engine start is inhibited. Diagnostics reveals fault code A0AA in the CAS (Car Access System) and prompts a control unit replacement. CAUSE: Low voltages in the vehicle electrical system when cranking/starting the engine. PROCEDURE [NEW]: This problem has been integrated into DIS diagnostics. Follow diagnostics and relevant test plan using DIS V49.0 or later.
1-10-2010: Worldwide recall of 350,000 BMW 5-Series, 6-Series and 7-Series and Rolls Royce Phantoms fitted with V-8 or V-12 engines because of a leak from the power assistance to the brakes. Affects 10,500 car s in the UK. Owners will be notified by post.
26-10-2010: Woodcliff Lake, NJ: BMW of North America has notified the US Environmental Protection Agency (EPA) of its intent to conduct a voluntary recall of some model year 2007-2010 BMWs equipped with twin-turbo inline six-cylinder engines, all of which feature BMW's High Precision Injection direct fuel injection system. It has also asked for approval from the California Air Resources Board to conduct this action. Affected vehicles may experience a failure of the high-pressure fuel pump. Symptoms include long-crank engine starting times along with the illumination of the "Service Engine Soon" light. In certain cases, the driver may experience reduced engine performance in a Safe Mode accompanied by a tone and the illumination of the "Engine Malfunction" light. Based on the individual service history of the vehicle, the action will entail replacement of the high-pressure fuel pump and/or a software update. Approximately 130,000 vehicles are potentially affected with about 40,000 expected to require a new high pressure fuel pump. Affected BMW models include MY 2007–2010 335i models, MY 2008–2010 135i, 535i and X6 xDrive35i Sports Activity Coupes and MY 2009 – 2010 Z4 Roadster sDrive35i. In a separate action, BMW has notified the National Highway Traffic Safety Administration (NHTSA) that it will voluntarily recall approximately 20,800 MY 2008 X5 Sports Activity Vehicles equipped with normally-aspirated inline six-cylinder engines to replace the low-pressure fuel pump. In this case, should the fuel pump experience a failure, the engine will stop running and the driver will lose power assist for the steering and brakes although both the steering and the brakes remain operational.
05-10-2011: R2011/123: BMW 5-Series with diesel engines. RISK OF FIRE. Moisture may enter the fuel filter heater at an electrical connection. Should this occur, it can cause a discharge of the battery, causing non starting of the vehicle. Also, if it occurs whilst the vehicle is in motion, it could result in a fire when the vehicle is left unattended. Fix: Recall all affected vehicles and replace the fuel filter heater. Build dates 20-8-2008 to 12-06-2009.
17-11-2011: R/2011/147: BMW 5-Series with turbochargers (small number of cars): SHORT CIRCUIT MAY OCCUR. Due to the ingress of moisture, it is possible that a short circuit can occur in the additional coolant pump for the exhaust turbocharger. The driver will be informed of the issue by a warning message on the display in the instrument panel. If not addressed, it is possible for further heat build up in the pump, which may cause the plug connection and housing to melt and in extreme cases, a localised fire in the engine compartment or vehicle. FIX: Recall all affected vehicles for the replacement of the additional coolant pump. Total 557 BMW X6, X5, 5,6 & 7 series and BMW Alpina B5 & B7 BITURBO, Build Dates: 16-11-2007 to 02-02-2011.
27-3-2012: BMW is recalling 109,000 UK 5 Series and 6 Series models because of a potential electrical problem. The problem could cause a fire in the boot, but no injuries or accidents related to the fault have been reported and the recall is precautionary.
R/2012/039: http://www.vosa.gov.uk/vosa/apps/recalls/searches/expand.asp?uniqueID=39ADAE6B50B53351802579CA0037A982&freeText=Blank&tx=/
All type of 5 Series and 6 Series are affected, including saloon , touring, coupe and M models. Build dates are March 2003 to July 2010. According to BMW the battery cable in the boot could be mounted incorrectly, resulting in malfunctions, problems with starting the car, or in extreme cases some scorching or, possibly, a fire. There's no reason to panic, though, because BMW says that only 1% of cars checked so far have shown the fault.
If you own the E60/E61 BMW 5 Series, built from 2003 to 2012, or the E63 6 Series, built from 2004 to 2011, then your car may be affected. BMW is working with the DVLA to gather details of current BMW 5 Series and 6 Series owners, so you should expect a letter withing the next few weeks.
You will be expected to take the car to a local dealer for a fix to be undertaken, which will take around 30 minutes. There is no charge for this. If you own a current generation F10 5 Series or 6 Series there is no need to worry, these models are built with different wiring and are not at risk.
If you have any doubts about your particular car or you don't receive a letter and you're still worried you can call the customer services number on 0800 325600
0800 325600 .
31-3-2012 Canada: BMW 5 Series 2004 to 2010; BMW 6 Series 2004 to 2010: 16,748 units. On certain vehicles, the insulated bulkhead connector (used to join the two halves of the positive battery cable) may have been incorrectly installed during vehicle assembly. Over time, the bolt connection could loosen, which would increase electrical resistance. In addition, an incorrectly insulated bulkhead connector could allow humidity to accumulate at this location, causing current leakage. These issues could cause the cable connection to overheat, which could result in a vehicle fire causing property damage and/or personal injury. Correction: Dealers will inspect and, as necessary, secure the insulated bulkhead connector. In addition, protective grease will be added to the area and the plastic battery positive terminal cover will be replaced.
24/5/2012: R/2012/039: BMW 5-Series, 5-Series Touring, M5 Saloon, M5 Touring, 6-Series Coupe, 6-Series Convertible, M6 Coupe, M6 Convertible & Alpina (Total 128,701 Vehicles). RISK OF FIRE: The positive battery cable, routed from the vehicle battery to the engine bay, consists of one cable in the luggage compartment and one cable in the underbody. Both cable are connected by a screw connection and covered by a plastic cover. In single cases the plastic cover may have been fitted incorrectly during the vehicle production. Over time, an incorrectly fitted cover could cause the screw connections to come loose, leading to an increased resistance, also humidity may affect the connection and cause high resistance and drop in current. This can lead to the vehicle not starting and in extreme cases the connection could over heat leading to the possibility of a fire in the luggage area. FIX: The clips on the battery will be checked the cover replaced and sealed. BUILD DATES: 01-09-2006 to 31-07-2010.
9-4-2015: BMW has initiated a 'quality enhancement recall' on 2.0 litre N47 diesel engines. They are currently working their way through cars manufactured in 2007 and 2008, but owners need to contact their dealer themselves to request the work. Reader's 123d currently in for the work which at minimum involves replacing the timing chain, guide and tensioners.
8-8-2018: Reuters report kindly forwarded by JustAuto.com that BMW Korea is recalling over 106,000 cars after a group of customers filed a lawsuit against it and one of its local dealers over faulty parts that allegedly led to engine fires. The recall mainly affects the 520d, and the fault is understood to lie within the exhaust gas recirculation (EGR) system. According to local reports, 28 BMWs have caught fire on the South Korean motorways since December 2017 of which 19 were 520ds. The lawyer for the owners of four of the affected 520ds has lodged a complaint with the Seoul Central District Court against BMW Korea and its dealer Deutsche Motors, seeking damages of KRW5m (US$4,470) per client for safety concerns and vehicle depreciation. Other compensation cases have also been filed, claiming twice that amount. The South Korean importer and distributer of BMW and Mini vehicles promised to complete the hour-long inspections within two weeks by keeping its service network open 24 hours per day. Any defective parts will be replaced free of charge and alternative vehicles will be made available if required, the company said. The Korean recall was then extended to 324,000 diesel vehicles in Europe. BMW is now widening the recall to Europe, with 96,300 vehicles affected in Germany, to replace the module if the fault is confirmed, Frankfurter Allgemeine Zeitung said on Tuesday, citing BMW.
Call
Send SMS
Add to Skype You'll need Skype Credit Free via Skype
List Price from
£36,980
Buy new from

£29,252

Contract hire from

£323.99

per month