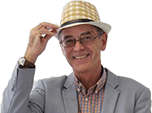 BMW 3 Series Convertible (2007–2012)
What's good
What to watch out for
How to get the car's Bluetooth hands free system to take your mobile phone directory (thanks to Stuart of www.emftechnology.co.uk: 1st ensure that your car and handset are paired with one another, and then send your address/contacts to the car by Bluetooth as Business Cards. Don't send the whole address book in one lump as this usually fails, but send contacts/address's from ABC&D first, once this is done, turn the car off and let the Bluetooth connection be lost between car and phone, then turn the car back on, let the Bluetooth connection be made between car and phone, then next addresses EFGH, etc, etc remember to turn to car on/off between each address "chunk" then go to the contacts address's on the I-Drive and hey presto and if by magic, your contacts will appear and you can call them from the I-Drive and also when receiving a call you will see who's calling you as long as they have been previously added to the car by the above. Apparently, this also works with Audis and Mercedes Benz.
Inside the boot there are two areas on each side which have to be left clear when the roof is lowered. When it has been raining and the boot lid opened then closed and the vehicle driven it seems water droplets fall into these areas, then create a condensation problem inside the boot. Seems to be a design fault.
More listed in BMW E90 3 Series saloon entry
Several complaints that roof seals leak at A pillars.

Possible autobox software problem on 335i autos. Specifically, "When in manual the default position is always 2nd gear which suggests it is the same in drive. Then when accelerating from low revs the car stutters and jerks, again as if it is trying to find 1st gear."

Problem with 2.0 litre petrol engines. Two crankshaft sensors corrode and need replacing and ECU requires a 'V29' software upgrade.
Problem with new 335i single turbo engine not resolved by 21-7-2010. Some cars arrived at UK dealers and could not be delivered
If the car has Bluetooth and the owner has their Mobile phone synched to the car then if the car is not locked / all electrics shut down the car will keep trying to search for the phone and drain the battery.
22-01-11: Repeated coil and injector problems on 4-cylinder petrol engines from 2007.
07-03-11: Coil and injector problems reported on 6-cylinder petrol engines from 2007 as well.
6-12-2011: Roof rattles reported.
3-2-2012: Significant numbers of high pressure fuel pump failures on 330i and 335i in the USA. See link: www.n54tech.com/forums/showthread.php?t=14650 BMW initially "blamed" "ethanol" or "poor quality" gasoline in the U.S. for these failures. In fact, BMW HPFP failures are well documented in Germany (even with their "superior quality" gasoline), Australia, Asia, South Africa, etc. Some of these countries have never used ethanol in any of their gasoline..... HPFP Part Numbers 1. 13-51-7-537-320 2. 13-51-7-585-655 3. 13-51-7-592-881 4. 13-51-7-596-123 5. 13-51-7-594-943 6. 13-51-7-613-933 7. XX-XX-X-XXX-402 8. 13-51-7-616-170 9. 13-51-7-616-446.
12-4-2012: Cold weather fault can develop with 'Active Steering'. There is a dealer TSB on this and it should be attended to during routine service. Otherwise, the cost is a stiff £1,750 + VAT for a new steering column, though BMW is aware and had been known to do the decent thing on 4 year old cars, even those serviced independently.
30-6-2013: Report of DSC failure on 24k mile 2007/57 M Sport cabrio; quoted £2,000 ro replace. Could be that ECU Testing can help.
3-10-2013: Report of 2008 Coupe Cabrio repeatedly leaking at the roof seals.
4-10-2013: Diary of an ABS/ESP module repair that resulted in a saving of £1,700: On a 2007 E92 BMW 325 coupe the ABS warning light came on. The ABS system has a speed sensor at each wheel and the main unit, which has three parts. The metal manifold with the brake pipe to each wheel and the servo, the electronic control unit ECU and a Motor/pump. BMW can supply a new ECU for £940 inch vat or the whole unit with the three parts for £1850 incl vat. It takes about 1 hour to remove the unit and 2 hours to fit the new whole unit and bleed the brakes, which is a two man job - thus the labor cost will be around £300 + some brake fluid - total cost £2170. Another option is to send the ABS unit to a specialist repairer as recommended by Honest John (http://www.ecutesting.com or http://www.bba-reman.com) who will charge between £250 and £500 to repair the unit (if it can be repaired - not always possible) and post it back. This will take from 4 days to a week but save a lot of money. Since the car cannot be moved with no ABS/ESP module it's best to find a Mobile Mechanic or AutoElectrician to remove the old unit at your house, then re-fit it when it comes back (http://www.yell.com). Postage cost £25 including £500 insurance. Reader who tried this got a text at 9.02 the following morning from the repairer to say that the unit had arrived safely and they would test it and let me know if they could repair it and the cost. This turned out to be £195 + postage back + vat = £250. Then autoelectrcian charged me £200 for 3 hours labour so the total cost was:- Unit repair £250, postage £25, Labour £175, brake fluid £20, Total: £470. The saving was £1,700.
1-1-2014: Problem of cracked wheels with rim sizes of 18" or more on cars 5 years old or more continues, with tyres losing pressure and the only solution a replacement set of wheels.
13-1-2014: 335i DCTs can develop a small oil leak from a transmission oil seal. Small, inexpensive part, but a big expensive job removing the engine/transmission to replace it.
20-4-2014: High pressure fuel pump failed on 7 year old BMW 325i convertible 3 days after purchase from independent dealer. Dealer tried to flannel the reader that it was not his responsibility.
10-7-2014: Report of two cracked rear wheel rims on a 2011 E93 320d fitted with unsuitable 19" wheels and 255/30 tyres. This does not leave enough rubber between the rims and the road for Britain's crumbling and hump infested roads. Nevertheless, the BMW dealer replaced the wheels.
4-11-2014: Cracked rear alloys reported on 2009 BMW 320d Touring (presumed to be 18"). Good time to remind all E90 - E93 BMW 3-Series owners with 18" or 19" wheels to get them checked for cracks. Could save your life.
14-2-2016: Report of water leaking into trunk of BMW 3-Series E93 coupe cabrio, probably through a failed or twisted folding roof seal.
17-3-2016: Several reports of water pooling in BMW E93 3-Series convertible battery compartment. BMW dealer says not covered under warranty. Cost to replace all wiring to engine compartment £2,500 inc VAT.
20-3-2016: Transmission warning light of E93 320d came on at 39k miles. B<W dealer said fluid was black and smelled burned, but cleard the fault code and told the owner to drive on. I advised a visit to a member of http://www.fedauto.co.uk and probably a change of transmission fluid by dialysis.
14-5-2016: Owner of BMW E93 coupe convertible quoted £6,000 for a new hood motor. Sent him to Bristol Sunroofs
15-1-2018: Report of 2009 BMW E93 325i needing 3 coil packs and injectors, 6 plugs, NOx sensor and high pressure fuel pump within 2 months of used purchase in 2013 at 38,000 miles. In January 2018 has misfire again: 2 coils and injectors replaces together with 6 plugs. Always run on Shell V-Power.
9-4-2018: Report of timing chain failure in N47 engine of 2010 BMW E93 320d convertible at 93,000 miles. Car had been serviced every year by BMW dealers.
28-7-2018: Report of thermostat and electric waterpump replacement in E93 BMW 320 M Sport convertible, at cost of over £900.
2-11-2018: Report of engine problems with 2011 BMW E93 320i convertible with full BMW service history and timing chain TSB already carried out. Develped a misfire in May 2018 which was very intermittent. "Felt more like when a car is overfuelled." Not long after when pulling out of a side road the car 'misfired' horrendously and all manor of warning lights came on, and the car went into limp mode. BMW Assist recovered the car and BMW in Crewe diagnosed that all four coil packs needed replacing, which they did, they also "Advised long journey required to clear nox cat due to sulphurisation". Car later driven to and from France 920 miles with no issues, then soon after developed slight misfire between 1700 - 1800 rpm in 4th gear. Specifically if accelerated in 3rd slowly changing into 4th at 2,500rpm, with light throttle, the car would 'misfire' on cue, which could be quite pronounced / violent. Owner noticed that the exhaust pipe was sooty and black. Dealer concluded that the catalytic converter was full of sulphur and that it was down to driving style, as the cat was not getting hot enough to burn the sulphur off (car does 30 miles a dayon a mixture of road and it normally get a longer run at the weekends. Told to "try driving at 70 mph in 4th or 5th to get it hot". BMW performed a "de-sulphurisation road test 30min" after this the reading was still high so they carried out a "additional de-sulphurisation road test" which brought the reading down to within specification, over the phone I was told that the car "drove like a new car". Owner collected car and fault was still present. BMW took car back. Two days later owner told that, there are no fault codes and they cannot replicate it so there is nothing they can do; even though three of there engineers have all felt it after it had been 'fixed'. Owner advised that it could be sludge in the oil thats causing the vanos to work incorrectly (next service due in 10,000 miles), but the engineer was quite open that they just do not know what it is. After a couple of days of normal driving (with fault still present) owner used a phone app to read the fault codes. Three faults were present all of which relate to the nox sensor (002AF4, 002AF2, 002AF6) and had occurred after only 55 miles of the car leaving the dealer, after a conversation with BMW they agreed to have the car back to investigate this, although this time they said that these faults could be that the engine is not getting up to temperature. Over the last couple of days owner took it for a 'spirited' drive through the Peak District, and a round trip to York back (142 miles), after reading the fault codes now has 7 faults, 5 relate to the nox sensor (002AF4 twice, 002AF2 twice, 002AF6 twice, 2AF9 three times, 30E5 Once), DeNox catalyst (0030EA twice), Uneven running (3104 Three times).
Recalls
22-10-2008: TSB recall notice to keepers of post September 2007 325i models: "As part of our ongoing quality analysis at BMW it has been established that the injector of the fuel injector system might fail causing poor engine and lack of power on your vehicle."
30-06-2009 R/2009/065 BMW1 Series & 3 Series front side airbag or seat belt tensioner may not operate correctly build dates 23-05-2008 to 21-07-2008
26-10-2010: Woodcliff Lake, NJ: BMW of North America has notified the US Environmental Protection Agency (EPA) of its intent to conduct a voluntary recall of some model year 2007-2010 BMWs equipped with twin-turbo inline six-cylinder engines, all of which feature BMW's High Precision Injection direct fuel injection system. It has also asked for approval from the California Air Resources Board to conduct this action. Affected vehicles may experience a failure of the high-pressure fuel pump. Symptoms include long-crank engine starting times along with the illumination of the "Service Engine Soon" light. In certain cases, the driver may experience reduced engine performance in a Safe Mode accompanied by a tone and the illumination of the "Engine Malfunction" light. Based on the individual service history of the vehicle, the action will entail replacement of the high-pressure fuel pump and/or a software update. Approximately 130,000 vehicles are potentially affected with about 40,000 expected to require a new high pressure fuel pump. Affected BMW models include MY 2007–2010 335i models, MY 2008–2010 135i, 535i and X6 xDrive35i Sports Activity Coupes, MY 2009 – 2010 Z4 Roadster sDrive35i. In a separate action, BMW has notified the National Highway Traffic Safety Administration (NHTSA) that it will voluntarily recall approximately 20,800 MY 2008 X5 Sports Activity Vehicles equipped with normally-aspirated inline six-cylinder engines to replace the low-pressure fuel pump. In this case, should the fuel pump experience a failure, the engine will stop running and the driver will lose power assist for the steering and brakes although both the steering and the brakes remain operational.
15-4-2014: Worldwide recall of 489,000 cars with six-cylinder petrol engines of which less than 3,000 are in the UK. These are , N51 (1991-1995), N52 (from 2005) and the N55 6-cylinder petrol turbo (from 2009). The screws for the housing of the adjustment unit of the variable camshaft timing (Vanos) for the intake and exhaust camshafts could potentially become loose or break. An engine warning lamp 'should ' appear in such circumstances, but if drivers experience any loss of power they should contact their BMW dealer immediately.
28-7-2014: R/2014/068 BMW 1, 3, 4, 5, 6, X1, X3, X5, Z4 Build Dates 1-9-2009 to 30-11-2011: Concern : ENGINE EMERGENCY MODE MAY BE ACTIVATED DURING DRIVING Description : The screws retaining the variable camshaft timing (VANOS) housing may loosen and under certain circumstances the heads may break off. This can lead to the VANOS leaking oil internally and adversely affect the valve timing adjustment. If found to deviating from targeted data the engine emergency mode will be activated. This will be indicated by a distinct change in engine running. The orange engine management warning lamp and a check message; On vehicles with N51/N52 engines this will appear at ignition recycle, on N55 engine it will display immediately. Remedial Action : Replace bolted connection of the VANOS adjustment unit.
9-4-2015: BMW has initiated a 'quality enhancement recall' on 2.0 litre N47 diesel engines. They are currently working their way through cars manufactured in 2007 and 2008, but owners need to contact their dealer themselves to request the work. Reader's 123d currently in for the work which at minimum involves replacing the timing chain, guide and tensioners.
10-4-2017: R/2017/114: BMW 1-Series; 3-Series; Z4 and X1. PLUG-IN CONTACT CABLE MAY MALFUNCTION. It is possible that the connection between the B+ cable and the Power Distribution Box can become damaged by wear and heat, which is caused by high current flow and high contact resistance. Normally, this will result in a non-start situation after parking the vehicle. However, it is possible that this could, in extreme cases, occur whilst the vehicle is in motion. The driver should be made aware of the issue by flickering of the instrument cluster (dash) or an engine mis-fire; but if the driver does not, then the engine could cut-out without warning. Fix: Recall all affected vehicles with petrol engines and replace the cable/connection with a more robust item. Build dates 1-12-2009 to 13-10-2011. VINS: WBAUK32040VM42810 to WBAUK32000VN64340 ; WBAUC72010VF19818 to WBAUC12040VP60153 ; WBALM32080E356745 to WBALM32030E841522 ; WBAVL32030VN78119 to WBAVL32000VP91626 ;
WBAUE52050E026025 to WBAUH32020E758124 ; WBAUM12040VL29423 to WBAUM12090VP59495 ;
WBSWD920X0P389326 to WBSKG92090E886918 ; WBAWA72020P340865 to WBAKD920X0E637721 ;
WBAWL72080PZ85479 to WBADV52000E756778 ; WBAUS92040A537099 to WBAUT72050FJ88197 ;
WBSPM92030E198072 to WBSPM92020E625953 ; WBAPG32040A393064 to WBAPF52070A922683
WBSWL92090P371502 to WBSDX92040E803792.
9-5-2018: Recall because wiring configuration means that vehicle vibrations could potentially cause frictional corrosion on the plug of the power distributor causing the car's engine to cut out. Affects BMW 1 Series, 3 Series, Z4 and X1 petrol and diesel models produced between March 2007 and August 2011. Helpline number: 0800 083 4397.
We need your help with our latest Satisfaction Index, so that we can help others make a smarter car buying decision. What's it like to live with your car? Love it? Loath it? We want to know. Let us know about your car - it will only take a few minutes and you could be helping thousands of others.
Help us with the Honest John Satisfaction Index now