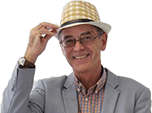 BMW 1 Series (2011–)
Last updated 6 July 2019
Video Road Test
Kerb weight
1300–1550 kg
Warranty
3 years
Servicing
18,000 miles
Driving
The BMW 1 Series has long had a reputation for being the enthusiast's choice in the family hatchback class, and it deserves that accolade. It's the only rear-wheel drive option, and there's a real fluidity and bite to the way it steers that makes even the more mundane models feel more invigorating than equivalent rivals.
Even more impressive is that the ride comfort is easy to live with – even on the 120d M Sport model (which has stiffer suspension) - it's a bit lumpy at times but it does take the sting out of the most bumps and is very well damped. Adding optional adaptive M Sport suspension will further improve both the handling and ride comfort, but it's not essential to enjoy the car.
If thrills are your top priority then you should fast forward straight to the wickedly brilliant 140i, but most buyers will settle for something a bit more mid-range, and if you want economy and pace then the 190PS 120d is where it's at. This four-cylinder diesel is generally ideal for the two-faced nature of many people's motoring needs, serving up 50mpg+ motorway runs and then jinking through town traffic or down a B road or with hot hatch-bothering pace. You really don't need to spend the extra on the more potent 125d version; the 120d feels fast enough by any measure.
Add the eight-speed auto and it'll do all of that while feeling just as effortless as any director-level saloon, and is usefully nicer to live with than the springy-feeling manual 'box regardless of which engine you're considering. The 120d is also the only 1 Series you can get complete with BMW's xDrive four-wheel drive, if you're after all-weather peace of mind.
Company car buyers in particular would do well to look at the merits of the cheaper and more efficient diesels, but bear in mind that there's a difference in performance and character between the three-cylinder, 116PS 116d and the four-cylinder 150PS 118d, yet official CO2 emissions and economy are quite close.
Petrol options start with our favourite (short of the 140i) - the 118i. This model shares its 136PS turbocharged three-cylinder 1.5-litre engine with the MINI Cooper, and the energetic little engine is a great option if you want economy and a fun but easy-going petrol car.
It's good enough, in fact, that we'd question the need to go for one of the more expensive petrol models, although the 2.0-litre 184PS 120i and 224PS 125i both strike a semi-hot hatch feel, bridging the gap to the full-on 140i.
Engines
| Engine | MPG | 0-62 | Top speed | CO2 |
| --- | --- | --- | --- | --- |
| 114d 1.6 | 66–69 mpg | 12.2 s | 115 mph | 109–112 g/km |
| 114i 1.6 | 50–51 mpg | 11.2 s | 121 mph | 127–132 g/km |
| 116d 1.5 | 66–79 mpg | 10.3 s | 124 mph | 94–106 g/km |
| 116d 1.5 Automatic | 63–79 mpg | 10.3 s | 124 mph | 96–107 g/km |
| 116d 1.5 EfficientDynamics | 83 mpg | 10.4 s | 121 mph | 89 g/km |
| 116d 2.0 | 66–69 mpg | 10.3 s | 124 mph | 109–114 g/km |
| 116d 2.0 Automatic | 64–69 mpg | 10.7 s | 124 mph | 109–115 g/km |
| 116d 2.0 EfficientDynamics | 74 mpg | 10.5 s | 121 mph | 99 g/km |
| 116i 1.6 | 50–52 mpg | 8.5 s | 130 mph | 125–131 g/km |
| 116i 1.6 Automatic | 49–50 mpg | 8.7 s | 130 mph | 129–134 g/km |
| 118d 2.0 | 61–71 mpg | 8.3–8.9 s | 132 mph | 104–115 g/km |
| 118d 2.0 Automatic | 63–74 mpg | 8.1–8.9 s | 132 mph | 99–116 g/km |
| 118i 1.5 | 47–57 mpg | 8.5 s | 130 mph | 116–134 g/km |
| 118i 1.5 Automatic | 49–59 mpg | 8.7 s | 130 mph | 112–128 g/km |
| 118i 1.6 | 47–52 mpg | 7.4–8.5 s | 130–210 mph | 125–137 g/km |
| 118i 1.6 Automatic | 48–50 mpg | 7.2–8.7 s | 130–210 mph | 129–137 g/km |
| 120d 2.0 | 58–66 mpg | 6.5–7.2 s | 142–149 mph | 114–128 g/km |
| 120d 2.0 Automatic | 54–69 mpg | 6.8–7.3 s | 138–142 mph | 109–124 g/km |
| 120d 2.0 xDrive | 59–60 mpg | 7.2 s | 140 mph | 123–126 g/km |
| 120d 2.0 xDrive Automatic | 54–63 mpg | 6.8 s | 138 mph | 119–124 g/km |
| 120i 1.6 | 47–49 mpg | 7.4 s | 140 mph | 136–140 g/km |
| 120i 1.6 Automatic | 48–50 mpg | 7.2 s | 138 mph | 133–138 g/km |
| 120i 2.0 | 46–49 mpg | 7.1 s | 140–143 mph | 135–140 g/km |
| 120i 2.0 Automatic | 47–49 mpg | 7.1 s | 140–143 mph | 135 g/km |
| 125d 2.0 | 58 mpg | 6.5 s | 149 mph | 128 g/km |
| 125d 2.0 Automatic | 59–61 mpg | 6.3–6.5 s | 149 mph | 121–124 g/km |
| 125i 2.0 | 42–43 mpg | 6.4 s | 151 mph | 154–157 g/km |
| 125i 2.0 Automatic | 44–48 mpg | 6.1–6.2 s | 151–152 mph | 134–151 g/km |
| 125i Automatic | 48 mpg | 6.1 s | 151 mph | 134 g/km |
| 135i | 35–38 mpg | 4.9–5.1 s | 155–188 mph | 175–188 g/km |
| 140i | 36–38 mpg | 4.6–4.8 s | 155 mph | 179 g/km |
| 140i Automatic | 38–40 mpg | 4.6 s | 155 mph | 163 g/km |
| M135i | 35 mpg | 5.1 s | 155 mph | 188 g/km |
| M135i Automatic | 38 mpg | 4.9 s | 155 mph | 175 g/km |
List Price from
£23,130
Buy new from

£17,745

Contract hire from

£206.47

per month