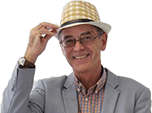 Aston Martin Rapide S (2010–)
Last updated 26 August 2016
Four door super saloon from Aston Martin. Superb luxury and performance with mighty 6.0-litre engine.
Rivals like the Porsche Panamera are considerably cheaper.
Updated 6 August 2014
Rapide S revised
The main changes is the debut of the new Touchtronic III eight-speed ZF automatic gearbox - the first time that this state-of-the-art gearbox has been incorporated into a transaxle layout The 0-60mph...
Introduction
Unveiled at Frankfurt Motor Show 2009.