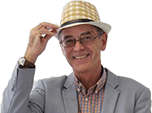 Alpine A110 (2018–)
Last updated 1 July 2019
Quite possibly the most fun you can have in a car for less than £50,000. Rides well and returns impressive fuel economy.
Only available with an automatic gearbox. The interior is leagues apart from an Audi TT's.
Updated 13 June 2019
Alpine unveiled A110S from 66,500 Euros. Sitting above the A110 Pure and A110 Légende, the A110S is a lightweight coupe characterised by high engine power, a focused chassis setup and refined design...
Introduction
Renault's sporting brand, Alpine (pronounced Al-peen), has made a return with a new mid-engined, two-seater sports car to take on the likes of the Porsche Cayman and Audi TT. 
The original Alpine A110 appeared in the early 1960s and was the first car ever produced by the company. It was a hugely capable rally car and enjoyed some notable wins on the world stage until its production ended in the mid-1970s, which is roughly the same time the company was bought by Renault.
The new Alpine A110 will be the first production car to carry the Alpine brand since the launch of the A610 in 1991. It has an aluminium chassis and body for optimum weight saving and agility. In fact it weighs just 1098kg - less than a Ford Fiesta.
Combine such a low kerb weight with a feisty new 1.8-litre turbocharged petrol engine which produces 252PS and peak torque of 320Nm and you have a fairly quick little car on your hands. It will hit 0-62mph in 4.5 seconds - but concentrating so strongly on numbers is doing this car a disservice.
Enthusiastic drivers will revel in the A110's direct steering, amusing soundtrack and lightweight approach, while its seven-speed DCT automatic transmission does little to dull the appeal. Drive modes mean you can dial up the drama when required, although the fixed suspension is almost perfectly judged no matter what the occasion.
Of course, as you'd expect from a car like this, there is a compromise. And that's the interior. You won't find any premium-looking materials in the cabin and there's very little in the way of practicality. There's just enough room for a few soft weekend bags in the Alpine's two boots, but nowhere to store the handbook and definitely no room for the kids.
For those who aren't as fussed about how a car drives, there are better options out there. The Porsche Cayman has greater badge appeal, while the Audi TT has a superb interior and more technology. But as a driver's car, there's little else for the money which has the appeal of the Alpine - which is pretty impressive for a first attempt in more than 20 years.
It will be a niche model, but if you've got a spare £50,000 to spend on a play thing, the A110 makes an incredible weekend toy.