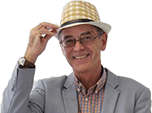 Abarth Grande Punto (2008–2010)
Last updated 3 August 2019
Decent handling hot hatch with lots of front end grip and good steering feel, low CO2 and good economy, neat Abarth styling extras.
Harsh ride especially on urban streets, optional Esseesse performance kit is expensive for a car that's good enough as it is.
Updated 15 July 2008
Abarth officially launched in the UK
Three versions of the Grande Punto Abarth are available - the 1.4 T-Jet and two further upgrades promising even more driver involvement. The first tuning kit, known as Assetto, is designed to enhance...
Introduction
The Grande Punto Abarth brought to Britain an Italian tradition of crated parts arriving at a dealer or tuning shop to upgrade a standard FIAT car. 
In the 1960s, Abarth special parts used to arrive at the garage in a wooden crate. And the spannermen would get to work turning a humble FIAT 600 into an Abarth 750TC, then 850TC and eventually 1000TC developing as much as 108bhp.
Abarth went on to build beautiful little rear-engined Zagato bodied coupes with Fiat or Simca based engines, some of which were finished off by Radbourne Racing in London. And he graduated to bigger and better ventures including sportscar racing, taking on the likes of Porsche and Ferrari with considerable success.
The FIAT brand reflected in this glory so it was only natural that FIAT should want to revive the notoriety of the Abarth name. As well as sticking scorpion badges all over the Grande Punto, it has done a proper job that Carlo would have approved of.