How to get the best deal on your warranty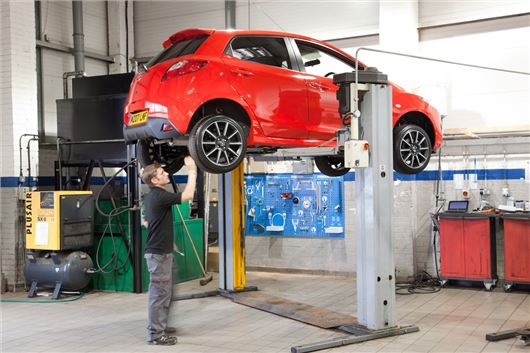 Published 13 March 2017
There's a wide selection of aftermarket warranties available for when you buy a used car or the one you've owned from new no longer has its original cover. Getting a good deal is about more than just price however, so here's our guide to getting the best deal.
Check what's included with the cover?
Every aftermarket warranty provider will extol the virtues of their policy, but they are not all the same. At the bottom end of the market, you may find only the major components of the engine and gearbox are included. And as they rarely go wrong you may not be able to claim for any work.
More expensive and comprehensive policies are out there and the very best claim to cover every part of the car should it go wrong. If you're not certain about what that includes for your car, ask before paying for the policy.
As well as the price of replacement parts to fix the car, you should compare each policy for how much it will contribute to the cost of labour. Some cover will have a very high labour rate cap, so you can be sure the car will be repaired at an approved dealer or independent garage. Those with much lower labour caps could mean you taking the car to a garage you might not want to.
Some policies will come with roadside assistance or breakdown cover. If you already have this separately or through your insurance or bank account, you could end up paying more for something you don't need.
How much will it cover the cost of a repair?
This might sound like a silly question when the whole point of an aftermarket warranty is to pay for repairs, but you'll be surprised. Many warranty providers will find reasons not to pay out, such as claiming the fault was pre-existing so it was already there before you claimed. Other reasons not to pay out include a part not being covered on the policy.
Insurance and aftermarket warranties are liberally dotted with jargon that can seem confusing or is easy to gloss over as you rush to pay for the policy.
You should be aware of 'consequential loss' where the broken part damages another. In many cases, the policy will only pay to replace the main damaged component and you will have to foot the bill for any other work or parts.
Capped labour rates are another way aftermarket warranty providers reduce the amount they pay out. By limiting how much they will approve for an hourly labour rate, they lessen their pay-out to you. This can mean your car being fixed by a garage you are not happy to use or is inconvenient to get to.
>> What to do if there's a problem with your warranty
What restrictions are in place?
As with all insurance policies, aftermarket warranties can come with lots of small print that protects the provider rather than you and your car. The most obvious restrictions will be the age and mileage of the car when you take out the policy. If your car exceeds either of these limits while the policy is still active, it will not pay for repairs.
You also need to be able to prove you keep your car in good condition by having it regularly maintained according to the service schedule. If not, the policy provider can refuse to pay out because you have neglected the vehicle's condition.
More restrictions come in the form of a claim limit, so you can only claim up to a set amount for every repair. There may also be a fixed number of claims you can make in a 12-month period.
Wear and tear items are usually not covered and 'consumable' items like tyres and brakes will be excluded from any claim. You find the provider says a fault is 'pre-existing', which means it was there before the policy started and they won't cover it.
Double check the easily missed 'terms and conditions'...
Insurance and aftermarket warranties are liberally dotted with jargon that can seem confusing or is easy to gloss over as you rush to pay for the policy. However, take the time to read it all as it can be the difference between having a policy that covers you against a problem with your car and something not worth the paper it's written on.
Among the key words and phrases to look out for are 'excess' and 'time limits'. An excess is how much of the repair bill you will have to pay before the provider contributes. A time limit means you cannot make a claim within a certain period of taking out the policy, usually 90 days.
Other important words to look for include 'pre-existing faults' that refers to damage on the car before the cover started. Keep your eyes out for 'betterment' where a repair adds to the car's value and you may be asked to pay some of the bill. And any policy must state clearly the warranty company is a 'regulated provider' that is governed by the Financial Conduct Authority. This allows you a 14-day cooling-off period after buying the warranty if you change your mind and decide not to go ahead with it.
Comments
Author

Al Suttie
Latest