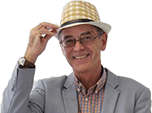 How to avoid car scams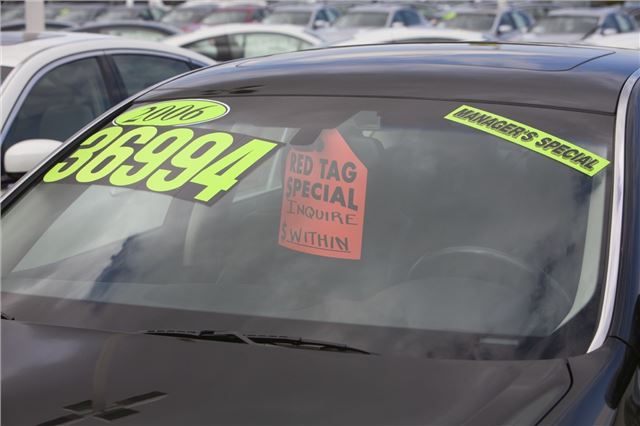 No matter how careful you are when buying a used car, there are plenty of dishonest sellers out there willing to take your money without providing what they promise. There are also lots of dodgy sellers who will sell you a car that isn't what it's meant to be.
The bottom line with any car selling scam is you could be left seriously out of pocket, without a car and - at worst - paying off the cost of the car but with nothing to show for it. Here's our rogues rundown of the top five car selling scams.
One: Clocking
It's the oldest car selling scam in the book, but that doesn't stop clocking from being very profitable for dishonest car sellers. Even the digital mileage counters used by most modern cars don't stop crooked sellers from making a car appear less leggy than it really is. As modern cars are now capable of very high miles with little visible wear and tear, clocking is as attractive as ever to criminals and easily managed with a laptop computer.
Check with the DVLA for previous MoTs that show the car's mileage and check the service history of the car to see if it tallies with the claimed mileage. It's always worth checking the steering wheel, driver's seat and pedals for wear that is disproportionate to the claimed mileage as a sign of a clocked car.
Two: Cloning
As modern cars have become more resistant to crude identity changes, criminals have found other ways to disguise a car's identity and cloning is one of the most popular. It involves applying an apparently honest identity to another car, which is usually stolen. By swapping the number plates, registration document and even the VIN (vehicle identification number), a criminal will try to convince you the car is genuine. Some sellers will also try to clone a car if there is outstanding finance owed on it or if there are large fines attached to the car that they are unwilling pay.
To spot a cloned car, carry out a car data history check to make sure all of its details are correct, including colour, engine size and date of first registration. Also look for signs for any tampering with the number plates, V5 registration document, service history and VIN. If you're at all unsure about a car's veracity, walk away, and if you think the seller is bogus, contact the police to prevent a less vigilant buyer than you being scammed.
A more extreme version of a cloned car is the cut 'n' shut, where a car has been created from two or more separate cars. Not only is this illegal, it's very dangerous as the car will not be structurally sound in the event of an accident.
Cut 'n' shut cars are created to hide the identity of damaged cars that shouldn't be on the road. Look for signs of poor panel gaps and badly aligned panels, different shades of paint, and cars being sold for much less than they should cost. Also, check the car's registration document, mileage, MoTs and service records all check out with the DVLA and a car history check. Many cut 'n' shut cars are insurance write-offs that should not be on the road.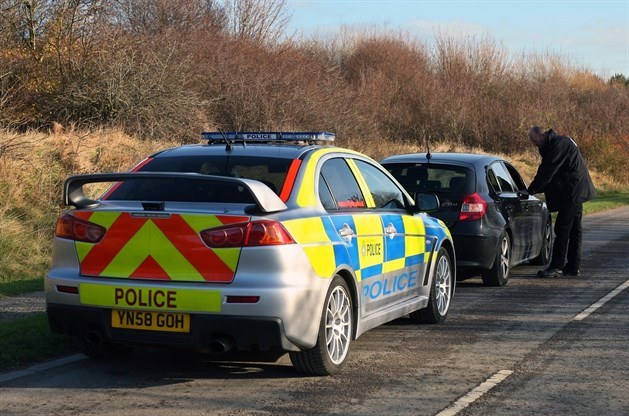 Three: Stolen cars
Stealing a modern car is very difficult without the keys thanks to high tech security technology that comes as standard with most cars now. This means thieves are more likely to steal the keys to the car so they can just unlock it and drive off, which means they also have the keys to give to you as supposed proof they own the car. Stolen cars are often advertised at temptingly low prices, which can blind some buyers to a car's dubious credentials.
This is where a car history data check will help to show up the car as stolen, so long as the owner has logged it with police and are not on holiday for two weeks. If you buy a stolen car, it will be taken from you by the police and your insurance company may not compensate you for your lost money.
So it pays to carry out a history check but also to do some research of your own via the DVLA website or on the phone. Make sure the owner's details match the seller's and ask to see all of the car's documents and service history. A genuine seller will have all of this prepared for selling the car and be happy to show it to you. If the seller is reluctant, be on your guard and prepared to walk away.
Four: Money transfers
The internet means many buyers look much further afield when looking for their next used car. This means crooked sellers take advantage of this and ask for you to send money to a third party as a token of good faith that you will turn up to view the car. If a seller says you can pay a deposit so they don't sell it to someone else, you should be suspicious.
A common scam is for the seller to advertise the car at a cheap price to attract buyers who will be blinded by the great deal and not do their research. They will even provide you with a registration number that checks out properly with car history data checks, but this car will not belong to them - the car they have advertised will likely be fictitious.
If you're asked to send money to a third party who will hold the cash until you agree to buy the car, the chances are you will have been scammed the moment you send the money. Even if you are asked to send the money to a family member you trust and only have to send a copy of the receipt to the seller as proof, the criminal seller can often still access the cash and defraud you.
Often this sort of scam involves a car that is abroad at the time of the sale, or too far away for you view before paying in cash, by cheque or by banker's draft. Another warning sign is poor spelling and grammar in any emails exchanged with the seller as many of these criminals are based abroad.
Five: Dealers posing as private sellers
Car dealers and private sellers must both abide by the law, but some unscrupulous dealers will pose as a private seller to avoid their legal commitments. A dealer must tell you about any faults with the car by law and provide a three month warranty. A private seller is not obliged to do either of these things, though they cannot lie to you because the Sale of Goods Act gives you protection against this.
A dishonest dealer will ask you to meet them somewhere neutral, such as a supermarket car park. If they are not willing to show you the car at their home address, you should ask why and be suspicious. A history data check may not show up a dealer as a registered keeper, but asking about the car's history and service record should show up any inconsistencies.
One of the oldest tricks on the book when phoning up about a used car is to say: 'I'm phoning about the car for sale.' A private seller is unlikely to have more than one car for sale, while a dealer will have several. Dishonest dealers may have a mobile phone specifically for each car they are selling so they know which car you are asking about.
Ask lots of questions about the car's background and history – how long they have owned it, why are they selling, when was it last MoT'd and serviced, how worn are the tyres are, etc. A real private seller will know the answers off the top of their head. When you view the car, check the last registered keeper is the person selling the car. Some sellers will say they are selling the car on behalf of a friend or relative. If that's the case, ask to speak to that person and ask why they are not selling for themselves.