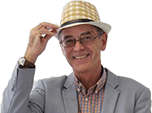 I read that engine oil is contaminated by the DPF in 4x4s - is this the case with all diesel cars?
I read in a recent 4x4 review that the engine oil is quickly contaminated by the DPF. Is this the case on all diesel engines with a DPF, and can it affect the life of the engine?
Asked on by Brian Carter

Answered by
Honest John
Depends on how the car is driven. Mostly short runs from cold starts will soot up a DPF. Switching off when the DPF is actively regenerating will contaminate the sump oil with post-injected fuel. If the car is regularly driven significant distances with a minimum of short runs from cold there should be no problem until it gets past around 80,000 miles.
Similar questions

My 2011 Hyundai i20 CRDi 90PS diesel has developed sluggish starting and oil splashed 3/4 way up the dipstick (checked after overnight standing). Coolant level remains normal. The engine has often cut...

Can I use 0W-16 oil in newer normal family cars? 0w-16 has been around for a few years and is Mobil, Motul, Pennzoil, Idemitsu and German make Ravenol all offer it. Ravenol's field tests were positive...

What's the best engine oil?