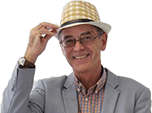 Is it possible to put up some type of screen on the side window so other driver's can't see me?
My daughter has to drive on the M25 everyday and keeps getting hassled by men in white vans. Can she put up some type of screen on her driver's door window to avoid this?
Asked on by James Leman

Answered by
Honest John
In the UK that's illegal. It has to be possible to see the driver and passenger through the front screen and front side windows.
Tags:
Similar questions

I do 108 miles per day to get to work with a 1.2-litre petrol car and I am thinking of swapping for something more economical? Is diesel or Hybrid the best economical option?

My four-month-old BMW has been written off in an accident. I'm insured through Axa but the car was leased through Alphabet. My policy indicates that because of the age the vehicle will be replaced with...

I have two cars registered in my name, with my wife as named driver for past 30 years. I am now unable to drive due to ill health. Do I need to change car ownership, in order to allow my wife to get insurance?...