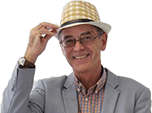 Do Maserati still rust readily?
I'm thinking of buying a Maserati Levante. I live a mile from the sea. Am I likely to be letting myself in for a lot of rust-related grief in a few years time? I was disappointed to learn that the manufacturer still only provides a three year corrosion warranty.
Asked on by David Clark

Answered by
Honest John
The rust problem came from the deal between Fiat and the Russians who paid for the Fiat 124 production line with sub-standard Russian steel that contained a high percentage of scrap. That was in about 1970. Since that poor quality steel got used up, Italian cars have been no better and no worse than anything else. The worst ruster in recent years was the Mercedes-Benz W210 E-Class, but that was mainly due to poor paint preparation.
Similar questions

Last year I had the MoT done on my car at the same garage that I purchased it from. On the MoT certificate it stated that there was a small patch of rust underneath the car that needed welding as an advisory....

Have there been any reports of rusting on the Ford Transit Custom?

Since retiring, I use my car a lot less. When I went to have my two year old Toyota Yaris serviced at the main dealer, I was told the brake pads had rusted and scored the disc.The car has only done 3000...
Related models

One of the most stylish SUVs on the market. Handles superbly well for what is a big vehicle. Huge boot and lots of rear legroom. More exclusive than the usual competition from BMW and Audi.