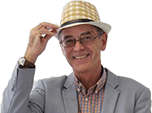 Could supermarket fuel have burned my valves out?
I have had problems with misfiring, loss of power, and red engine management lights coming on on two cars which where filled with unleaded petrol at a supermarket. One of the vehicles has needed to have two valves replaced but has only done 26,000miles. Do you know if supermarkets are still using silicone or any other additive in petrol? Would the contaminates be responsible for the burned valves?
Asked on by tescofuelprobs

Answered by
Honest John
The cheaper the petrol the less likely it is to have important detergent additive in it. That's why cheap petrol is a false economy, It saves you a few pennies, then six months down the road costs you a lot of pounds.