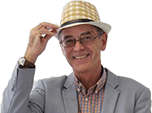 I have serious safety concerns about Smart motorways - what's your opinion?
I commute along part of the M60, which for the last three years has been in the process of being "upgraded" to a Smart motorway. It has been without a hard shoulder while the work is carried out and almost every day seem to see blue-lit ambulances slowly carving their way between lanes of static traffic. In September 2016, it was widely reported that the cross-party Commons' Transport Select Committee was disappointed that the Department of Transport was "blatantly ignoring" their safety concerns about all-lane running, with the RAC Chief Engineer saying "we fear it won't be long before there is a major tragedy which will cause the government to think again". Has the Department, to your knowledge, made any decision to at least "think again"?
Asked on by IB Altrincham

Answered by
Honest John
How a Smart Motorway works is that there are cameras every 100 metres that spot if anything is stranded in the nearside lane. These automatically trigger "lane closed signs" for a mile back and also restrict the speed on the overhead gantries for the other lanes. There are all kinds of rumours flying about how the system doesn't work. But I have not seen a single piece of evidence that a Smart motorway causes more deaths on what used to be the hard shoulder than a motorway that has retained its hard shoulders. However, the time and money spent in converting motorways to 'Smart' motorways is another matter. In 25 years the M3 from J1 to J5 has been under roadworks more than it has been fully open. I questions what that is all about.