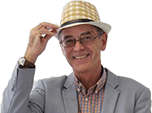 Honda Civic handbrake issue
My local Honda dealer recently serviced my 2012 petrol Civic with 24,000 miles on the clock. They told me the handbrake travel was too long and suggested the cause was the caliper and probably both sides and will need replacing.

The explanation was the cable is fine, the handbrake is not worn, just the internal workings of the caliper have failed and therefore the handbrake will not grip sufficiently.They also indicated there have been bulletins on this from Honda so they are quite sure this is the problem, but could not show me the detail. They insisted it was a component failure and not a design fault.

The car passed an MOT a month ago and drives well, but is out of warranty. This is an expensive job (nearly £1000) and I feel a bit cheated as this is my first Honda and I bought it for it's reputation for quality and reliability. Is this just a hard luck story or or can anyone throw any light on this issue?
Asked on by Nightjar

Answered by
Honest John
Not heard of that before but it is completely unacceptable and it is a design deficiency for the parking brake callipers to have been so poor that they failed after just four years. It could even be a basis for the DVSA to order a vehicle safety recall on the car. So demand that they fix them for a reasonable charge and if they refuse sue the supplying dealer for the full cost of rectification in the small claims track of the county court. See:
www.honestjohn.co.uk/faq/consumer-rights/
Similar questions

We have a Vauxhall Astra Sports Tourer. It was left a couple of weeks on the drive and now the handbrake is stuck. It's an electric parking break and it makes all of the right noises when the break is...

My handbrake keeps going tight and then loose. It seems to hold without much problem, but the issue is getting worse. Any ideas?

The short front drive to our house is on a 10-15 degree downhill slope. I am interested to know what the best way to park there is. Is there a risk to hand-brake/gears if I park facing downhill in first...
Related models

Good ride comfort. High quality feel. Huge loadspace and versatile rear seats. Excellent 1.6 i-DTEC diesel averages a claimed 78.5mpg. All engines chain cam.