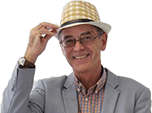 auto gearbox choice
I briefly owned a 2009 VW Passat Estate – the 2.0L (138 bhp? TDi Highline version), with the DSG gearbox. Pulling out of a side road or entering a traffic island could prove unnerving as there was a district hesitation when the throttle was opened suddenly.
I would be interested in your comments on the following points in respect of a diesel vehicle:
The drive train of a diesel vehicle equipped with a torque converter gearbox is protected from sudden high torque by the nature of the "fluid" coupling.

A DSG-type gearbox mechanically transmits the high torque instantly to the drive train.

Limiting instantaneous throttle opening to protect the drive train in a non-torque converter auto gearbox-equipped vehicle is probably the reason why my Passat hesitated in the manner described.

Problems with DSG gearboxes are more frequent than with torque converter gearboxes.

All modern diesel vehicles (excluding those with torque converter gearboxes) employ a dual-mass flywheel – designed to absorb instantaneous high torque.

Dual mass flywheels are inherently unreliable.

In order, the preferred choice of auto transmission type should be; torque converter/CVT/DSG.

I have owned automatic diesel vehicles for the past 20 years, and I have become increasingly disenchanted as they have grown more complex and troublesome due to emissions regulations. ! will probably choose a smaller auto transmission petrol vehicle (eg, Honda Jazz/Mazda 3 sized?) next, for this reason.

Can you please comment on the pro and cons of a CVT transmission, and do you have any particular recommended vehicle manufacturer utilising this type of gearbox?

! have read criticisms of both VAG group DSG and Ford "Powershift" gearboxes. Are there any DSG/CVT-type gearboxes that you would recommend – and do any of those manufactures use a Dual Mass flywheel for petrol vehicles?

Thanks

Asked on by lesatwa5

Answered by
Honest John
Yes, you're thinking along the same lines as the evidence from 800,000 letters, emails and Asks. Actually it's not just the DMF in a DSG drivetrain. VAG persists in fitting a detent between N and D requiring the driver to press the brake pedal before moving the lever from N to D. This is a nuisance in itself, but is made worse by the brake light switch sending a message to the ECU to restrict the fuel flow when the pedal is pressed and there can be a delay in this message clearing. That's why you can come out of a side road on the fuel in the engine, then suffer a delay of a second or two before the fuel flow clears. In my view, the best and most reliable (though not the most efficient) type of automatic transmission is torque converter. (We even have a torque converter Jazz, but it's only 36mpg and you can't buy one of them in the UK.) Mazda fits excellent 6-speed torque converter autos throughout. PSA has introduced the EAT6 torque converter to some models. Ford has replaced Powershifts with 6-speed torque converters in some Focus, C-Max and Connect models. The UK market Jazz has a CVT, but, while it can be driven very economically (I got 58mpg), it's also very slow. Toyota's CVTs have been reliable. Nissan's CVTs have not been. Mitsubishi also fits a CVT in the Lancer that's smooth at low speed but no good for hard acceleration.
Similar questions

I bought a Honda Jazz nine months ago, and for most of this time the tyre deflation system has been giving false warnings. This recurs every day or so after it has been reset. The Honda dealer has looked...

What transmission problems could I eventually find with a Honda Jazz 1.4 i-DSi Sport?

My Mazda 3 has the i-stop system (but not i-loop) and I'm wondering if there are long term problems if it activates a lot in regular rush hour urban conditions.? I don't mind it being active but should...
Related models

Good looking and well engineered. Efficient engines. Excellent steering and handling, better still from 2017 revamp. Compliant suspension.

Unrivalled practicality and versatility. Plenty of room for four adults to travel in comfort. Surprisingly fun to drive, especially 1.5iVTEC Sport model.