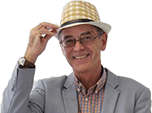 Kia Venga bonnet opening by itself
A few months back I went to my dealer as the bonnet had "popped" open on my Kia Venga. The dealer checked and found nothing wrong. It has happened again, although the safety catch prevented it opening fully again. Any idea what the fault could be?
Asked on by oldroverboy.

Answered by
Honest John
Try re-greasing it. Because this is right at the front of the car, the original grease gets force washed off by rain and salt and really needs re-applying every six months or so.
Related models

Spacious back seats and wide-opening doors. Easy to drive and park. Good visibility. Decent boot capacity.