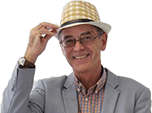 Where is the crank sensor on the SEAT Ibiza?
Can you tell me where the crank sensor is on a SEAT Ibiza 1.4 engine? The car is a 2002 model and I have been told that I need to remove the starter and I will find it. Yet, after removing the starter, all I can see is the flywheel and clutch cover. Can you help?
Asked on by gsx6002

Answered by
Alan Ross
Well the sensor is fitted into the bell Housing. It is rather difficult to see and also difficult to remove (and especially refit). You may want to undo the inlet manifold and slide it back ,which will then allow you to see it and also help in replacing.
Related models

More interesting looking than a Polo. 1.8 petrol turbo FR good fun.