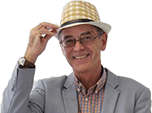 Can I appeal a variable speeding ticket?
I have been caught travelling at 53mph in 40mph limit on the M4. This is a stretch where variable speed limits apply. However, my passenger and I both believe that the limit showing on the gantry before the camera was showing 60mph, before reducing to 40mph at the next gantry.

This belief is reinforced in my mind as other cars were travelling at similar speeds, the camera was flashing repeatedly (dozen or more times - it was dusk & we thought it was malfunctioning), and at the next gantry showing 40mph there were break lights showing suggesting other drivers were adjusting their speed downwards.

I believe the camera was catching drivers in excess of 40 while the gantry indicated 60. Is this technically possible?
Asked on by markswanseajack

Answered by
Honest John
Make your case. You haven't been done by a human. You've been done by a machine that didn't know it was faulty. These things are fallible.
Similar questions

I saw a traffic enforcement camera vehicle near a school with the council logo on the side. I heard these are monitor parking and issuing PCNs to those who park illegally near schools. Do these also issue...

Can speed cameras be installed on a dual carriageway if an accident has not happened along that stretch of road, but simply because of speeding incidents and a public consultation? And does it make it...

Are speed camera detectors legal. If so, what's the best product to buy?