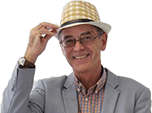 Advice/suggestions on reliable economical cars?
Retirement, along with other changes to my family and lifestyle, mean that I no longer need the carrying capacity - and neither do I cover the mileage - to justify my Vauxhall Zafira diesel. Time to downsize!

I'm 6ft 3ins and looking for a smaller, but comfortable car to drive with a small petrol engine and a manual gearbox. My priorities are good economy, low VED and reliability. I have £7000 to spend, can you help?

Asked on by Andrew Swirles

Answered by
Honest John
For free tax, a current shape Citroen C1, Peugeot 107 or Toyota Aygo, all replaced by new models this year, so going for discounts. Or a used FIAT 500 that has excellent front seats with long, tiltable squabs and more headroom than any other small car.
Similar questions

I'm looking to change the car to use for commuting to work. I have £5000 to spend and will do 15,000 miles a year. I'm considering a 2002 Ford Focus, but would like something smaller and cheaper to run....

I'm in the market for a used car. I want something small, with five-doors and low/zero VED. What would you recommend for £5000?

I have recently had a baby so the BMW 330 has to go, as it's not that baby friendly. So we are looking to get a small car that is cheaper to run. We also have Pegeout 307 so we don't need a big car really....
Related models

Cheap to run. Group 1 insurance. 60mpg. handles well. Low list prices. Good Euro NCAP score. 2012 model emits just 99g/km CO2.

Cheap to run. Economical and perky 1.0-litre engine. Fun to drive. Decent cabin room. Ideal first car. 2012 model emits 99g/km CO2.

Low road tax and insurance. Averages a claimed 60mpg. Cheap to run and drives decently. 99g/km CO2 from 2012.