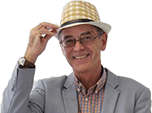 Peugeot 306 engine failure – should I repair or scrap it?
Six weeks ago I made a bad judgement and drove through deep water in my Peugeot 306 the car cut out and I've been told that the engine has suffered hydrostatic lock and the rods are bent. With a car of this age (I am guessing worth about £400-£600) is it worth paying a garage to replace the engine? Or should I scrap it and buy something else?
Asked on by Russell8

Answered by
Honest John
No. When the engine fails the car is scrap.
Similar questions

I recently drove my BMW 1 Series through a flooded ford. The car now doesn't want to start and I get a *click* noise when I press the start button. Any idea what could be wrong?

I was driving through a flooded part of a road I use regularly, confident my 2015 Mercedes E-Class would be okay as it's a diesel engine. However, the water was much deeper than I'd imagined and the engine...

When is a flooded car classed as a write off?
Related models

Wonderful blend of ride comfort and handling control for its day. A rewarding drive, and good looking with it.