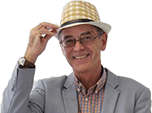 Should I replace my MkVI Volkswagen Golf with the new MkVII?
I have a 2009 Volkswagen Golf Mk VI 1.6 TDI with 40,000 miles on the clock. It has run perfectly for four years, but I am concerned about future reliability. Also, I am semi retired now and shall only be doing 10,000 miles a year. I am considering trading it in for a new Golf Mk VII 1.4 TFSi with metallic paint and a few other extras. The dealer wants around £12,000 to change. Do you think it is worth swapping?
Asked on by JB, via email

Answered by
Honest John
£12,000 is a lot of money, but a Mk VII Golf is a more satisfying car to drive and the 1.4TSI now has the new EA211 belt cam engine, eliminating the problems of the chain cam 1.4TSI. However, it does have some tech that could cost you money in the future, such as electric parking brakes, prone to failure after four years or so at £600 a side, so take up the additional warranty.
Similar questions

I've just experienced a similar situation to RW in a 2010 Volkswagen Passat CC with under 30,000 miles. The pulsing vibration on braking was very bad indeed and had gradually worsened over time. The inner...

I've about £12k to spend on either an Octavia or Passat estate. Why is the Volkswagen more expensive. Is it just the badge?

In February 2009 I bought a 2005 55 Volkswagen Passat Estate 2.0TDI SE from a dealer with 70,000 miles on the clock. I do about 20-25,000 miles a year and I thought this would be a great car, but I have...
Related models

Comfortable and quiet on the move, enjoyable to drive. Nicely trimmed with great attention to detail. 1.4 TSI sweeter to drive than a diesel.

Seventh generation Golf sets perceived quality benchmark for class. More spacious than before. Better to drive. Refined and comfortable. Multiple award winner.