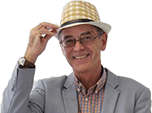 Are the police now using mobile speed cameras at night?
Travelling North along the A34 approaching the Pear Tree intersection Oxford at around 7.30pm on 18 November, I witnessed a lot of traffic braking violently up ahead. An accident was very, very close to happening.

The cause of the slowing traffic was a mobile speed camera van parked just off the carriageway. It had no lights on and was difficult to see until the last minute. This could just be more dangerous than its intended purpose.
Asked on by Mr TT

Answered by
Honest John