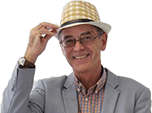 Clutch issues at 54,000 miles on a Peugeot 308
360 days into our (second-hand - 58 plate, Nov 2008) ownership of a 308SW HDI FAP, the clutch pedal sank to the floor and stayed there. The AA duly towed us to a nearby recovery garage in East Anglia (we were on holiday, so not able to go to the selling dealer) and commented that 'the slave cylinder should not go at 54000 miles'.

The garage echoed the AA man's comments regarding the early failure, and offered to get us a quote. This turned out to be c £550 as the slave cylinder is inside the gear box, apparently.

We elected to have the part-worn but serviceable clutch replaced at the same time to avoid the gear box being removed a second time. During the repair, it became apparent the master cylinder had failed too, requiring replacement. This seems beyond coincidence.

Google searches seem to suggest the problem is not unknown in this model of car.

Including the rental car we then needed, the total bill was £866. When we bought the car, we declined any extended warranty from the (Peugeot franchised) main dealer, partly as we felt we might exceed the 20K miles a year limit, although in the event we did not.

The Peugeot dealer from which we bought the vehicle had not sold it new. My question is a) Would this have been a warranty issue anyway? and b) Do we have any grounds to complain to the dealer (or Peugeot UK) that the vehicle was not of merchantable quality in the first place? We have retained both the failed cylinders and the clutch.
Asked on by Mark C

Answered by
Honest John
Our of warranty. But as long as the work was done at a Peugeot dealer you might get some goodwill. If not I can't see you getting anything. Will make sure the fault is recorded in car by car if it isn't there already.
Related models
Versatile update of 307SW on 308 floorpan. 3 x Isofix sliding, folding centre rear seats. Excellent handling. THP 150 6-speed best.