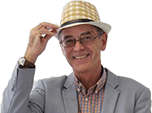 What's a reliable used car for £7000?
I am seeking a car must be petrol, automatic with a full spare wheel and large boot, plus easy to get into for a person with short legs and mobility problems. I have a Passat at the moment, but it is 15 years old. I have considered another Passat but unsure of its reliability. Is there any other car I should consider?
Asked on by xaghra

Answered by
Andrew Brady
Unless you need a car as big as the Passat or Mondeo, I'd be inclined to look at cars a size smaller. Some of them are very practical and probably more suited to your needs. Have you considered a Honda Civic? It's a very reliable car with a huge boot and reliable CVT automatic transmission. I'd also recommend a Kia Ceed. You can buy this as a Sportswagon or ProCeed model if you need more boot space.
Similar questions

I have a budget of £7000 and need a reliable used car. I and need it to have lumbar support (or a car seat that is designed for comfort and can support your lower back) it must have cruise control. I am...

My car was recently written off, not my fault, but now I need to find a new one. It must be five-door as I have three children and have a boot big enough to put a suitcase in or my labrador. Any suggestions...

Can you recommend a medium size automatic car? My budget is up to £8000.
Related models

Good ride comfort. High quality feel. Huge loadspace and versatile rear seats. Excellent 1.6 i-DTEC diesel averages a claimed 78.5mpg. All engines chain cam.

Comes with Kia's seven-year warranty as standard. Rides and handles very well on standard Hankook Kinergy Eco tyres.