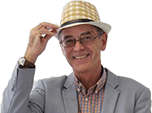 If I change the battery in my BMW does it need to be reprogrammed?
I have a 2012 BMW 520d. The battery is the original and would not start the car after not being used for two weeks. It's fine when I use the car regularly. Is this a job I can do myself, or does the battery need to be programmed?
Asked on by Michael Brooker

Answered by
Alan Ross
Similar questions

I have a new Fiat 500 with stop/start, but the system refuses to work. It has been back to the garage numerous times because the stop/start does not apply itself when it should, and when it does it does...

My daughter in-law has a Ford Fiesta 1.0 litre EcoBoost on a two year PCP plan with a major Ford Dealer. Over the last 18 months the AA has recovered the vehicle on six occasions with a 'dead battery'...

My power steering has failed.The power steering warning light has not come on but the battery warning light is on now constantly. Is the power steering failure due to low battery power?
Related models

The best executive saloon on the market in 2010. Refined and high quality interior. Great to drive with a forgiving ride. Remarkably efficient 520d. Five-star NCAP crash rating.