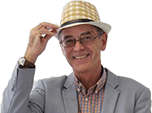 If I change the battery in my BMW does it need to be reprogrammed?
I have a 2012 BMW 520d. The battery is the original and would not start the car after not being used for two weeks. It's fine when I use the car regularly. Is this a job I can do myself, or does the battery need to be programmed?
Asked on by Michael Brooker

Answered by
Alan Ross
Similar questions

I own a 2010 BMW 5 Series. In recent months the car has reported high oil levels after a DPF regeneration. I presume fuel is now mixing with engine oil. Is there a fix for this problem? Also the BMW...

I purchased a used BMW 520d (F10, 2011 model) five months ago with 58k miles on the clock. Mileage is now 63k and have been advised that the dual mass flywheel is failing. The mileage appears to be low...

As the owner of a 2011 520D BMW touring automatic I only do about 5000 miles a year mainly City driving. I see advertisements for removal of DPF, is this a solution to avoid impending major problems?
Related models

The best executive saloon on the market in 2010. Refined and high quality interior. Great to drive with a forgiving ride. Remarkably efficient 520d. Five-star NCAP crash rating.