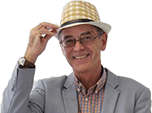 What's the best first car for a 17 year old?
My son turns 17 later this month and I am looking for guidance on a first car. Our budget is £2500 and I am thinking Toyota Yaris, Honda Jazz, Mitsubishi Colt, or Mazda 2. Which of these would be the best option for reliability/cost of ownership including insurance?
Asked on by Nigel Parsons

Answered by
Andrew Brady
That's a pretty strong shortlist. I'd be inclined to concentrate on finding the best example of any of those for sale locally rather than cutting down the list shorter. Get some insurance quotes too, to see how they compare. Also consider a Ford Fiesta with the 1.25-litre engine. There's more on saving money on insurance here:
www.honestjohn.co.uk/cheap-car-insurance/
Similar questions

What petrol or hybrid cars would you suggest with high mpg (45/50+) that have a high seating position and easy to get out of. I have a max budget is £2500.

We purchased a small car, for our son's first car, from a small garage for £1500. The next day it seemed to be misfiring, so I phoned the guy. He seemed very helpful and said to return it for a refund....

My 18-year-old son has just passed his driving test. What car would you recommend we buy for him to start building up no claims? I would assume a very low engine below 1.0 and are thinking about keeping...