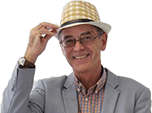 Can I tow a caravan with my Honda Jazz?
I own a Honda Jazz 2014 EX Auto. Would I be able to tow a caravan? If so what weight?
Asked on by John McKay

Answered by
Andrew Brady
I believe your Jazz has a kerb weight of 1155kg. Honda quotes an maximum towing capacity of 1000kg but it's advised that you shouldn't tow more than 85 per cent of the kerb weight - so that's 981kg. Most caravans are heavier than this, unfortunately - especially by the time you've added your personal goods to the caravan. Take a look at lightweight caravans such as those made by Teardrop.
Similar questions

What is the best small petrol car for towing a maximum of 750kg?

I am looking to buy an affordable car for towing a horse trailer. We need a seven seater. My research points to the Skoda Kodiaq which can tow 2000kg. The Nissan X-Trail also comes up but the salesperson...

What's the best vehicle to pull an IFOR 505 horsebox with? I'd also like it to be economical with low road tax.
Related models

Unrivalled practicality and versatility. Plenty of room for four adults to travel in comfort. Surprisingly fun to drive, especially 1.5iVTEC Sport model.