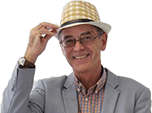 Is a 2005 Toyota MR2 a good buy?
I've always liked the Toyota MR2. I know someone selling one, on an 05 plate, with low mileage (20,000 miles only), but it has been kept outside in all weathers for many years. I suspect your advice would be to keep well clear, but if you were to say go ahead, what should I look out for, and what would be its value?
Asked on by Rod Sinclair

Answered by
Andrew Brady
Funnily enough, I own a 2005 MR2, so my advice would be to snap it up! I'd be a little concerned about its low mileage as things might have seized up or the tyres might have perished, but you can easily spot that. Very little goes wrong with them - I've had mine 2.5 years and it hasn't need anything other than regular servicing and a set of fresh tyres when I bought it. The rear subframe rusts and it's hard to gain access to this for a clear view, but I wouldn't have thought it'd be an issue on a 2005 car with low miles. The front lights can sometimes cloud up, but that's easily fixed. And if it needs a new roof, this guy is very highly regarded and will change a roof for a little more than £300:
classics.honestjohn.co.uk/good-garage-guide/garage.../
It's hard to help with a value for a car with so little miles without having a clear idea on its condition. I've seen dealers asking £6000 for mint, low-mileage examples, but I wouldn't want to pay more than £4000 privately unless it's in exceptional condition. This place is good for advice:
www.mr2roc.org/forum/index.php
Similar questions

What is the best budget trackday car for under £4000?

Can you suggest a second-hand, cheap, small 4x4 to tow a trailer? The car will be used for infrequent short journeys to pickup furniture, logs and building materials with the occasional longer trip. Ideally,...

I have a budget of around £4-5k and am looking to buy a sports convertible from a choice of the following: 1. Porsche Boxster - Which would be my ideal choice really, but your engine block comments scare...
Related models

Great fun to drive. More minimalist than previous version. Goes and handles just like a sports-inspired roadster should.