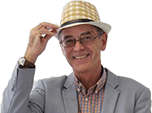 Which makes have an electrically heated windscreen?
I know most Fords do, but which other makes and models have an electrically heated windscreen?
Asked on by Keith Moat

Answered by
Andrew Brady
Many Volkswagen Group cars are available with heated windscreens - it's a £305 option on a high-spec Octavia, for example. It's also standard on many Volvo models and available on Jaguar and Land Rover models.
Similar questions

I see an increasing amount of new cars driving without rear lights on although they appear to have sidelights on at the front. Am I imagining this or is it some money saving device by car makers

I bought a used Fiesta EcoBoost from Evans Halshaw and after three weeks I noticed there's a 10mm gap where the windscreen meets the cowl vent. When we bought the car the manual was wet and I assumed the...

What is better for cost over a six-year period - leasing or buying? I'm looking at a small hatch like Volkswagen Polo or Honda Jazz.