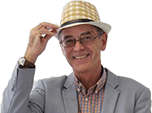 Which makes have an electrically heated windscreen?
I know most Fords do, but which other makes and models have an electrically heated windscreen?
Asked on by Keith Moat

Answered by
Andrew Brady
Many Volkswagen Group cars are available with heated windscreens - it's a £305 option on a high-spec Octavia, for example. It's also standard on many Volvo models and available on Jaguar and Land Rover models.
Similar questions

When buying from a recognised large garage are they obliged to offer a warranty of some sort of time. Or is there an age of car limit?

The offside daytime running light on my 2016 Kia Cee'd intermittingly flickers. If this condition occurred during it's MoT would this be a failure?

I am in the market for a new car in the next six months. The one thing stopping me from progressing a purchase is the uncertainty of the death knell of ICE cars and being unsure of what technology to go...