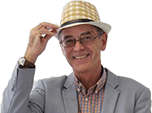 A car supermarket sold me a car with defective tyres - and won't pay for replacements?
I purchased a car from a car supermarket and over the first week of driving observed that there was an excessive vibration present a motorway speeds. I contacted them and explained the issue and also advised that I had a substantial drive (over 900 miles in a weekend) coming up and therefore would like it looked at quickly if at all possible. I was advised to take the car to my nearest Kwik-Fit with whom they hold an account in order to have the issue diagnosed. Kwik-Fit examined the car and decided that the issue was being caused by the tyres which they described as unfit and commented that they were appalled that anyone would sell a car with tyres in that state. They advised that the tyres had bulging across the profile and were worn unevenly. Kwik-Fit said that a whole new set was required.

I advised the car supermarket and they approved the work. When I returned to collect the car they advised that they were unable to charge it to the car supermarket account as it requires that a card holder be present. I called them and they advised that if I made the payment and then sent over a copy of the invoice and my account details they would forward the funds. I went ahead and did all of this.

The car supermarket are now claiming that the person who approved the works did not have the appropriate authority and they would not be paying. I am now £1200 out of pocket with no resolution in site. Can you help?
Asked on 10 August 2018 by Lawrie McCurrach

Answered by
Honest John
Similar questions

Last May I mailed to ask your advice concerning a car and warranty purchased from Carshop Northampton and the subsequent misery experienced by my husband and myself when we came to claim under the warranty...

Are all weather tyres compatible with summer tyres? Can I have summer tyres on the front and all weather tyres on the rear of a 4 wheel drive?

I was under the impression that tyres over five years old would invalidate your insurance no matter what type they were. How can part worn tyres be allowed?