Learning to drive in: A Chrysler Ypsilon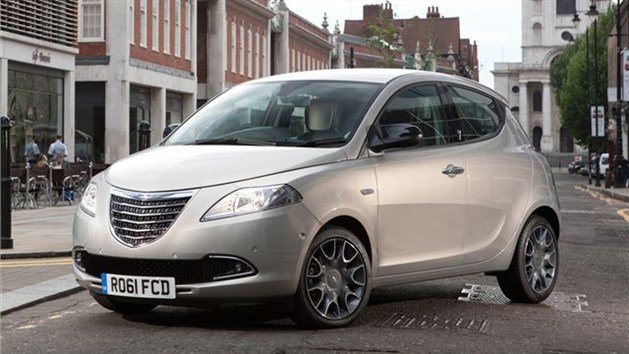 People who travel Europe a lot will have seen these strangely styled small cars wearing Lancia badges. Now the Ypsilon is available in the UK wearing a Chrysler badge – promising low running costs, cheap insurance and interesting styling – but how does it fare as a first car or a learner tool? 
Getting Started
The Ypsilon's love-it or hate-it looks do nothing to hide its compact dimensions. Underneath the curves and angles the Ypsilon is actually based on the same platform as a Fiat 500, so the cabin feels similar – albeit more spacious. Handily there are five doors so carrying friends around won't be an issue. Up front you'll find a high mounted gear lever and a big steering wheel. Interestingly the instrument binnacle is in the centre of the car, which means your nervous passenger or instructor will have a clear view of your speed!
There are a few issues that might affect some new drivers or learners – the pedals are cramped, so those with large feet might struggle – and getting the steering adjustment perfect is tricky if you have long legs. Over-shoulder visibility is a bit iffy, too, so you'll need to make extra sure it's clear when reversing or coming out of oblique junctions.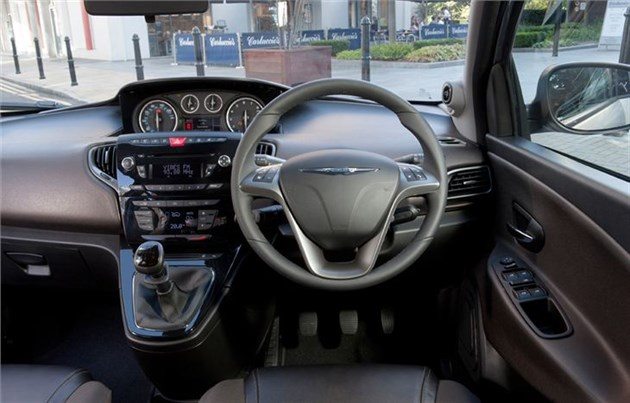 On the move
On the go the Ypsilon is perfectly fine. Our test car had a buzzy little TwinAir engine, which sounds excellent and is eager to rev. Gear changes are smooth and the steering is light, so making progress is easy in town but there are a few problems. First of all the suspension isn't particularly sophisticated, so uneven surfaces can upset the cars steering - nothing a firm grip doesn't sort out, though. 
Second of all and once again owing to the suspension, the Ypsilon has a tendency to scrape its nose unless you crawl over speed bumps. Obviously it's not the end of the world, but it's not ideal if you live in a speed bump heavy area. Aside from that, though, it's comfortable and very easy to get along with.
Manoeuvres
Parking the Ypsilon is generally quite easy. The steering has a good amount of lock and there's a city button to make it extra light – plus the car is narrow and short. The rear visibility isn't great, though, nor is the over-shoulder visibility, which makes tighter spaces and reversing around corners a little bit of a pain unless you're particularly observant. 
Summary
There aren't many Ypsilons around, so if you want to stand out from the crowd it works well. You're not likely to find an instructor with one, but if it's your choice of first car or you're learning in your parent's car then it'll do the job – however it's not as well priced, as well made or as good to drive as some rivals, like the Volkswagen Up. 
They depreciate pretty quickly in comparison to the closely related Fiat 500, though, so finding a relatively cheap used example adds a little appeal to the oddball Ypsilon.
Helpful details
Light controls: Easy to drive around town.
High-mounted gear lever: Easy to reach.
Unhelpful details
Over shoulder view: It's not easy to see what's at the rear corners of the car.
Steering wheel: Can only be moved up and down, not back and forth

Already learning? Visit our Facebook page and let us know what car you're taking lessons in. You'll also find lots of useful information, and you can ask us and other learners anything you want.