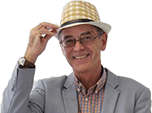 Toyota Auris Hybrid 2010 Road Test
Wed, 19 May 2010

The Toyota Auris HSD hybrid has come as a pleasant surprise. To be honest, since my first road test back in January 2007 the Toyota Auris has hardly set the market for family hatchbacks alight.
Toyota has been shifting around 11,000 a year, which is less than a tenth of the number Ford sells of the Focus.
Auris virtues include a high roofline, comfortable seats, easy entry and egress and its 'Built in Britain' credential.
But whether manual or automated manual, the 1.6 was too low geared and the 2.0 litre diesel both noisy and pedestrian. The hot T180 was actually a pretty good long distance car, but sold in hundreds rather than thousands.
So now the Toyota Auris has had some mid-life refreshment.
The 124PS 1.6 is replaced by an excellent new 132PS Valvematic. The diesel is reduced to a 100PS 1.4. The mainstream model is a low emission 1.33. And now Toyota has extracted the drivetrain from its Prius to bring us a hybrid version.
Actually, two hybrid versions. One in T4 spec on 15" alloys with 195/65 tyres. The other a T-Spirit on 17" wheels with 215/45 R17 tyres (a £250 option on the T4).
On 15" wheels it's certificated at a remarkable 89g/km CO2 and 74.3mpg. On 17" wheels those figures fall to 93g/km and 70.6mpg. Still comfortably qualifying it for zero VED, zero London Congestion Tax and just 10% BIK of its £18,950, £19,200 or £20,700 price. (You pay tax on £1,895, £1,920 on 17" wheels or £2,070, so I foresee a rush of company diesel drivers wanting to replace their oil burners with an Auris Hybrid Synergy Drive.
Performance of both is 0-60 in 11 seconds and a top speed of 112mph.
The 98PS of its Atkinson Cycle 1.8 petrol engine is supplemented by an electric motor that puts of 60kW compared to the 10kW of the Honda insight. Combined maximum power is 136PS. Not that you'll use it all very much.
The car's forte is traffic where its inbuilt stop start system, where its ability to run in electric EV mode and where it regenerates best earned us 3.8 litres/100km (74.3mpg). You won't get that all the time, of course. Cruising on the motorway it can drop to around 55mpg, and up hills to about 45mpg. I reckon the average owner will see 60mpg whether he plumps for the 15" or 17" wheels.
It may surprise you to read that, despite the theoretical benefits of the 15s, I'd plump for the 17s. These transform the car from stodgy and uninspiring handling to sharp enough to be almost sporty. More importantly for economy driving, they help you keep your speed up round corners, which, of course, aids economy by reducing deceleration and acceleration.
Some potential buyers may be put off by worries of reliability of the hybrid drivetrain and batteries. To combat this, Toyota warrants the batteries for 8 years or 100,000 miles. This suits low mileage retired owners, but high mileage drivers need not worry. Toyota is now seeing Prius II models on taxi fleets reaching 300,000 – 400,000 miles with very little trouble. Prius warranty claims are actually five times lower than for Corollas that are one of the best in all the surveys.
On top of that, the drivetrain has less moving parts. No alternator or starter motor, the functions of which are both carried out by the electric motor. A very simple epicyclic CVT transmission with no belts and pulleys that give no trouble at all. Regenerative braking increases brake pad life to around 60,000 miles on average.
I see three potential groups of buyers for the Toyota Auris hybrid.
One is London Congestion Charge commuters. If you have to drive in and out of London every day, it's ideal.
The second is company car drivers, who pay less in benefit in kind tax for a Toyota Auris hybrid than for a diesel of near equivalent performance and economy.
And the third is retired couples whose use of a car is mainly short runs from cold stars with the occasional longer run thrown in. No point in starting up a diesel car with a particulate filter for that sort of use because the filter will rapidly clog. Far better a hybrid that runs electrically at first, then quietly starts with minimum pollution as and when it has to.
Toyota has come up with the near ideal car for them.
And on top of that it's built in Britain, at Burnaston in Derbyshire.
7-5-2011: Liked the car so much we bought one.
At least my dad did. Ex Toyota press fleet T-Spirit with Nav Pack and pearl white paint. I did the 300 mile run up to Northumberland to deliver it and managed 62.3mpg and a reasonable average speed, which proves that 60mpg + is easily achieved.
More at Toyota