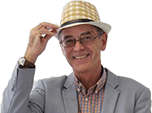 RenaultSport Clio 197 Cup 2008 Road Test
Thu, 28 Feb 2008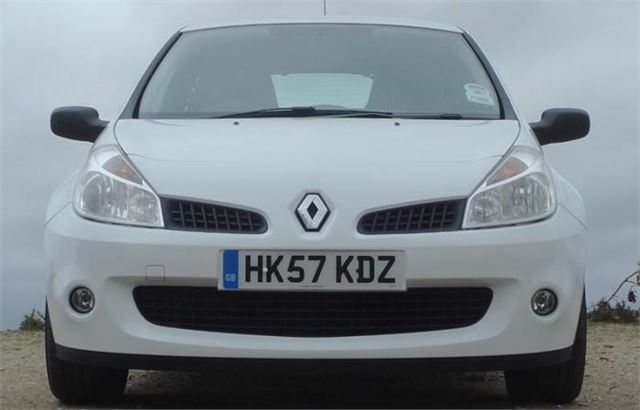 Is the RenaultSport Clio 197 Cup hard core, or soft porn? On the one hand it makes you suffer. It has no aircon, just an ordinary CD/radio and no fancy bits at all. You even have to reach over and wiggle little stalks to adjust the door mirrors.
The exhaust note assaults your eardrums. Maximum power and torque both come very high in the rev range, at 7,250rpm and 5,550rpm. The gearing is very low at just 20mph per 1,000rpm in top, so it drones trying to cruise at 70mph. And if you've been feeding your bottom a bit too much you might find it won't fit into the narrow Recaro seats. 

Instead of little luxuries it gives you 0-60 in 6.6 seconds, third gear acceleration that won't feel too slow on a track day, sharp steering and excellent Brembo four pot calliper 315mm cross drilled front disc brakes.

Yet, tootling round town, variable ratio power steering makes it a doddle to park, the variable valve timing chain cam engine pretends to be a pussycat, and even the ride quality is acceptable.

What I like about it is that everything is there for a reason rather then for show. The vents in the front wings really do help the brakes to cool. The bib and optional spoiler help keep it tucked down onto the road. As the car speeds up, the steering sharpens up, and lets you know which wheels are gripping. You can fling it around like an expert, even if you aren't.

And that's the whole point. It's a track day fun car you can sensibly use on the road without suffering the privations of, say, an Elise or a Caterham driver.

It doesn't compete with the MINI Cooper S because that's an altogether more refined and luxurious type of machine. It's more focused than a Focus ST. Less gitty than a Golf GTI. Harder edged than a Honda Civic Type R (though the ride quality is actually better). The Clio 197 Cup is aimed at the same kind of bloke who bought a Mini Cooper S forty years ago, even though his haircut will be different. I'd guess its closest real competitors are the Fiesta ST185 Mountune. And perhaps the much more expensive MINI Cooper S John Cooper Works.

It came to pass that rather than a couple of drives to the auctions and a quick blast through the lanes, I got stuck with HK57KDZ for more than 500 miles of motorway. And, with the police alert spoiler on the back, that meant an unconvicting 70mph at 3,500rpm.

It wasn't purgatory. The ride quality and damping didn't reacquaint me with my breakfasts and I could turn the radio up to drown out the drone. One peculiarity of my car was it insisted I was only averaging 25 – 26mpg when, in fact, checking 354 miles of brim to brim, I managed 32.9, very close to its official combined figure of 33.9mpg.

So it's livable with. I forgave the wobbling passenger door mirror and the hatchback's occasional reluctance to unlatch. (Actually it was wobbling because it had become unstuck and a firm push fixed that little problem.) The optional Recaro seats were very comfortable. The sharp steering enabled quick lane changes to assist HGVs wanting to overtake other HGVs.

If I wanted a hot hatch that I could occasionally have some backroads and track day fun in, then I can't think of one that's better value for money.

Trouble is, I'm at least 20 years too old for that sort of thing.