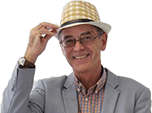 KIA Sorento 2003 Road Test
Tue, 11 Feb 2003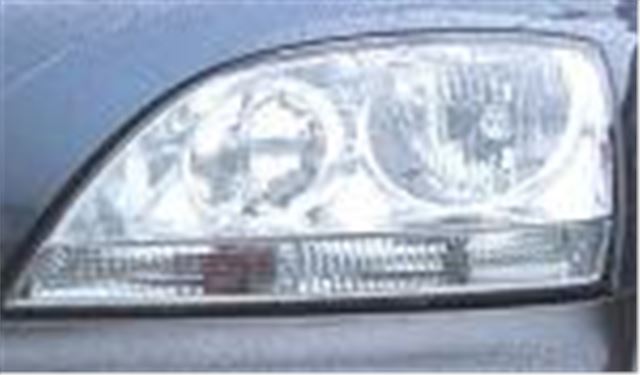 "Friendly" is a good word to describe the 2003 KIA Sorento. It's like a big (surprisingly BIG) huggy bear of a car. Women drivers in particular will love its muscular, protective hunkiness coupled with its gentle nature.
At parking speeds, the speed-sensitive power steering is finger-light, and the four-speed autobox makes it a doddle to drive. Even the five-speed manual has an easy, positive gearchange and a light clutch.

Out on the road it's no sports car, not even a 4x4 pretending to be a sports car like the BMW X5 'Intimidator', but performance is perfectly adequate.

Off the road, and this is a genuine 'off-roader', it so outclasses the X5 I can imagine Sorento owners kindly throwing a tow-line to X5 drivers in distress. It's the kind of car that brings out the best in a person's character.

While it doesn't have diff locks, it does have a limited-slip rear diff and an electronically selectable low range, which is essential for steep hills and descents. On the test-drive it handled everything a course around an eroded slag-heap could throw at it, never once showing any sign of temperament from its suspension, its drive-train, its steering or its engine.

Back on the road, it's a good long-distance cruiser and XS models, whether automatic or manual, have decent cruise control; something I'm no fan of on Britain's crowded roads but do admit it could be handy on a long cross-continental haul. Gearing works out at about 27mph per 1,000rpm in the manual and about 29mph per 1,000 in the auto.

Get it on a twisty road or a roundabout and you find its limitations quickly. This is, after all, a big 4x4 with a live rear axle. But handling is more in the class of a Shogun than an old Discovery and you can make decent progress.

Inside, the width impresses. There's about a foot between the front seats with a voluminous armrest cubby, cupholders and oddments trays. The dash is simple and understandable. The radio with its single slot CD player and four CD store is set high up in your line of sight. Fit, finish and quality of the plastics is very good indeed, and definitely not a poor relation to anything from Europe or, in the case of the X5 and ML, from America. It's so good that the cockpit photo alongside is of the cheaper XE interior, not that of the wood and leather XS. A thoughtful touch is that both driver and passenger seats fully recline into two single beds, which could be very handy for long trips or off-road expeditions.

This is a big 4x4 that looks like a monocoque Lexus RX300 but actually has a ladder chassis beloved of caravan and trailer towers everywhere. The maximum towing weight is a high 2,800kg. But for caravan towing purposes, using the 85% rule, its high vehicle weight of 2,056 to 2,102kg allows you to safely tow up to 1,787kg, the weight of a substantial twin-axle bungalow on wheels. Fully aware of this, KIA has equipped all UK market Sorentos with self-levelling suspension as standard. So a towing hook is likely to become a very popular accessory.

The KIA Sorento kicks off at a very reasonable £17,995: £1,000 less than the Nissan X-Trail 2.2DI Sport 6-speed, and less than half the price of the average X5. For this you get an awful lot of standard kit (read below) and five massive alloy wheels with sensible, bump-absorbing 245/70 R16 tyres. Go searching for the hidden 5th (spare wheel) and you're in for another surprise. A large wet tray under the load area floor for your fishing oilskins, diving BCDs, inflatable dinghy or whatever else suits the sort of lifestyle the Sorrento can get you to.

It's a friendly car that's going to make an awful lot of friends.