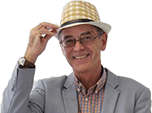 KIA Picanto 2004 Road Test
Sat, 28 Feb 2004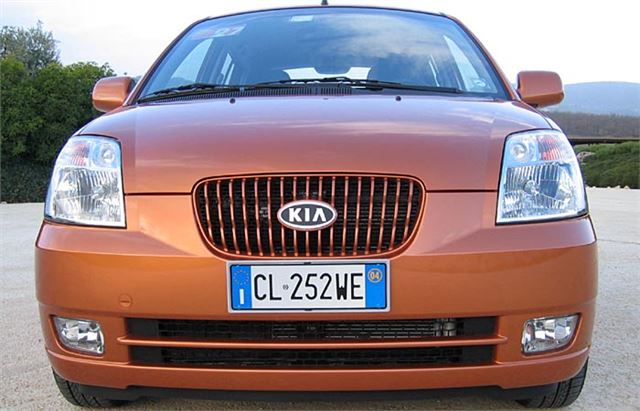 First impression of the 2004 KIA Picanto is of a rather surprised little car. It seems to have huge eyes and a small open mouth that aren't quite how you expect a car to look.
But it comes in a range of bright colours, including orange, red, blue and green as well as black. And it's as cheerful as it is likely to be cheap.

KIA would not be drawn on price when the car reaches the UK on 27th May, despite leading questions along the lines of "will it start at £4,995?" and "can you do a PCP for £100 a month?" However, though the company would prefer a bit more profit, to grab the headlines it wants these might not be too far off the mark.

The buyers KIA is hoping to attract are "mid to late 20s" who will see the car as cheap, cheerful, practical and fun, a bit like the original Mini, the new FIAT Panda and the current Daihatsu Charade. The company isn't attempting so sell to the sort of status seekers who go for the current MINI at more then twice the price. It wants its Picanto to be the painless to own, non-car car that appeals for its practicality and low running costs while still having a cheeky character.

So how's the driving experience? The only engine option in the test cars was a 1.1 litre 12 valve 65bhp belt-cam four. This is uncannily silent at idle, then very smooth throughout its rev range. Even though the car is quite light at 852 kilos, it's unfair to expect a ball of fire. Nevertheless, the engine pulls quite well uphill in 3rd and 4th, never gets raucous, and will eventually propel the body to an indicated top speed of around 105mph, which is about 10mph more than KIA promises. And even then it's quiet enough for a passenger to quietly warn the driver he's going just a little bit too quickly. Gearing of around 21mph per 1,000 rpm in 5th helps in this respect.

The suspension handles these high speeds adequately rather than impressively. This is not a criticism; merely an acceptance of reality. You haven't spent twice as much to buy MINI Cooper handling and you don't get it. The car is simply as good as you can expect for the money. At lower speeds it grips, turns into corners and goes round them quite well for a small, tall bodied car. The standard power steering only seems to go a bit dead on endless badly cambered sliproads onto motorways.

For a car of its size the brakes are fantastic. No penny-pinching here: it has disc brakes all round, vented at the front, standard ABS and electronic brakeforce distribution. So though the car's face wears a surprised look it's unlikely to get punched in by Britain's commonest accident: the classic rear-ender. Whatever The Highway Code may tell you, actual stopping distance from 100kph (62.5 mph) is a mere 41 metres.

KIA made a big thing about interior space, leg and headroom. With the rear seats up, luggage capacity is a poor 157 litres, but fold the rear seats down and you get a flat floored compartment capable of taking 882 litres if you load it to the ceiling. The steering wheel is height-adjustable and though the front seats do no more than slide backwards and forwards and recline, they're actually very comfortable. We had no twinges in around 250 miles of driving. And it's possible for a normal sized person of 5' 9" to sit behind him or herself comfortably. There will be two types of back seat. Either a two seater or a three seater with lap and diagonal belts for all passengers, and each splits and folds 40:60.

Due to 'circumstances beyond our control' ( a flight diversion and a tedious wait) we found ourselves doing quite a bit of night driving on unlit winding country roads, and those big headlights proved to be very effective. The shape gives a pronounced anti-dazzle cut-off, yet lights up the kerbside very well indeed for a long way ahead. Height is adjustable for load by a dashboard thumbwheel which, unusually, works left to right rather than up to down.

Four to six weeks after the 1.1, a 61PS 1.0 version will roll off the ships and, next year, we're promised a super economical 64PS 3-cylinder 1.1 litre chain-cam diesel. Options such as simple aircon and a 4-speed automatic will be available from launch. Low emissions of 119g/km CO2 for the 1.1 and 118g/km for the 1.0 ensure basic rates of VED. Fuel economy of 4.9 and 4.8 litres/100km mean ultra low running costs. And an unlimited mileage 3 year warranty mean no worries.

Is it for you? If you're young, have better things to spend your money on than cars and simply want cheap, reliable, totally painless motoring that can also put a smile on your face then the answer has to be yes. Provided they get the price right.