Mercedes-Benz ML-Class (2012 - 2015)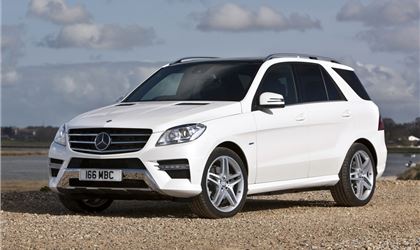 ML 250 BlueTEC AMG Line 204 Automatic 5dr
reviewed by Anonymous on 4 December 2021
4
Tax/Insurance/Warranty costs
1
Cost of maintenance and repairs
1
Experience at the dealership
2
How you rate the manufacturer
Nice car; shame about the dealer
Apart from a dodgy NOx sensor, the car has been fine. The trouble has been with the dealer (a Mercedes Main Dealer) who has wriggled and squirmed to avoid replacing the sensor under warranty. The car was a Mercedes Approved car from the main Merc Franchise in my area. It had only 28,000 miles on the clock. It had a one year warranty but still the dealer is trying hard not to repair the sensor under warranty.

However, back to the car itself. It is big, comfortable, solid and generally reliable (stand fast the NOx sensor). It delivers over 40mpg in mixed driving. There is space a plenty and a generally good ride. I am told that unnecessarily complex electrics are likely to be the problem with this model. Unfortunately Merc make it difficult for you to use your local independent to undertake repairs by restricting their ability to re-set the computer control system if anything (like my NOx sensor) needs repair/replacement.

So, overall, basically a good car but the experience is spoiled by appalling main dealer service.
reviewed by Anonymous on 20 October 2020
reviewed by Anonymous on 20 October 2020
reviewed by Anonymous on 21 April 2020
reviewed by John Heath on 23 September 2017
reviewed by DPMG on 6 September 2016
reviewed by badkarma090 on 15 November 2013
reviewed by HotTowelSir on 10 May 2013
reviewed by Pedro3811 on 24 April 2013
Write your review
About this car
| | |
| --- | --- |
| Price | £44,450–£89,190 |
| Road Tax | G–M |
| MPG | 23.9–46.3 mpg |
| Real MPG | 77.3% |
Just reviewed...