Mercedes-Benz E-Class (2009 - 2016)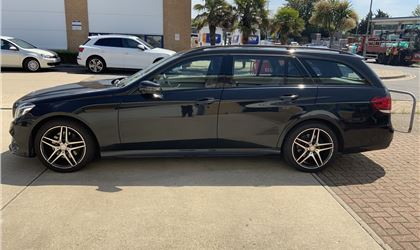 E220d
reviewed by Anonymous on 23 June 2021
4
Tax/Insurance/Warranty costs
2
Cost of maintenance and repairs
1
Experience at the dealership
4
How you rate the manufacturer
Great cars. Super smooth except !
I've owned the diesel estate night edition which is a great all rounder and very good on fuel. I drove 120,000 miles in two years in it as a work car. Never disappointed in the comfort. My biggest issue is engine warning lights.

Radio unit packed up during warranty period which was changed by Mercedes, and then it went again out of warranty. Using iPhone for radio now.

With full service history but out of warranty the steering rack then decided to dry up and made lots of noise. An unusual item to go but that was fixed by an independent specialist for half the price of main dealer. Sell the shirt on your back if you go to mercedes to do for everything. I mean wiper blades £50 at main dealer, They should be wearing balaclavas in the service department!

The biggest issue I have is with engine management light and NOK sensor fault which is very common on Mercedes I'm told. If you're out of warranty expect to pay over £1000 to replace them. If you're lucky Mercedes will correct it under recall. They are reluctant so push them even if your car is over three years old.

Overall I'd say still say great cars but I've has some issues so decided not to buy another as I've lost some faith in Mercedes. Always buy with warranty. Check the NOK sensors (2) have been changed under recall.
reviewed by Tim Birkett on 18 February 2021
reviewed by Anonymous on 5 December 2017
reviewed by Chazzn on 10 November 2016
reviewed by Anonymous on 29 November 2015
reviewed by kprm77 on 13 August 2015
reviewed by Jeevers on 16 February 2015
reviewed by dubdrog on 28 November 2014
reviewed by le1ont on 6 May 2014
reviewed by Smiley on 23 January 2014
reviewed by Anonymous on 11 July 2012
reviewed by maso82 on 20 May 2011
reviewed by Joshie on 13 May 2010
Write your review
About this car
| | |
| --- | --- |
| Price | £27,563–£74,945 |
| Road Tax | B–M |
| MPG | 26.2–68.9 mpg |
| Real MPG | 75.0% |
Just reviewed...