Our Cars: Lexmoto Tempest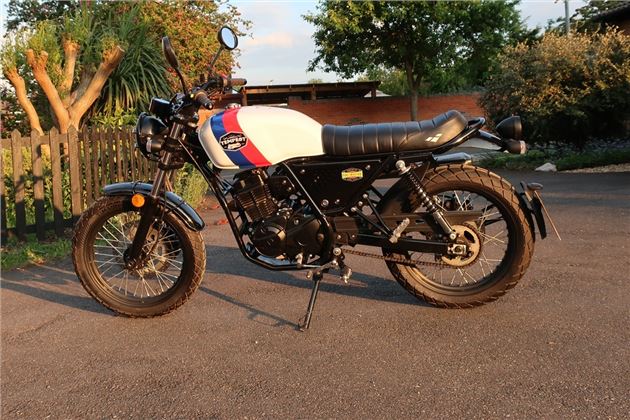 3 July 2019: You get what you pay for...
The Details
| | |
| --- | --- |
| Current mileage | 1298 |
| Actual economy | 101mpg |
The Lexmoto Tempest 125 starts at £1800, which is what makes it so appealing to learners who want to buy a new bike. It's significantly cheaper than rivals like the Sinnis Scrambler (£2379) and Herald Classic 125 (£2229) - but is it actually a good deal on finance? Let's take you through it...
At a glance, finance offers seem very reasonable on the Tempest. With a £100 deposit, you can pay £36 per month over 60 months - however, you'll end up paying £462 extra this way (taking the total to £2262). So, let's say you pay a higher deposit, say £300 - which is doable, even for young'uns who've just done the CBT - and shorten the contract to 48 months, you'll be paying £38 per month and £322 over the asking price.
Many learners don't want to be tied into long contracts because they want to step up to a bigger bike before the CBT expires after two years. So, taking that into account, with a £400 deposit and spread over 24 months, you can pay £69 per month and only pay £149 over asking price. That's not so bad.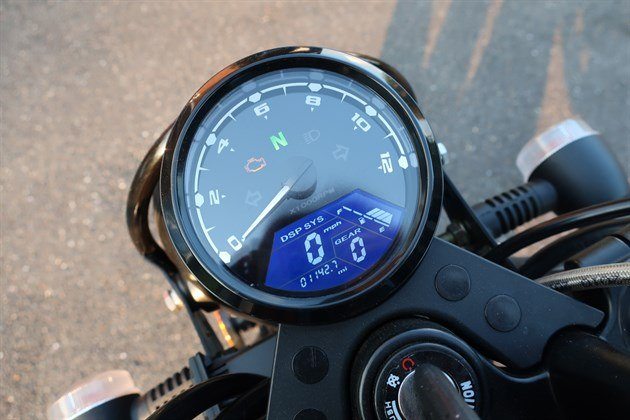 It's worth remembering that these deals were calculated with the lowest possible APR that Lexmoto offers (9.9%) and, to receieve that, you must have an excellent credit score - which you may not have. A fair credit score will get you 19.9% APR, meaning that 24-month contract is £71 per month and you'll pay £308 over the retail price.
While these aren't bad, it's very dependent on your credit score. Plus, if there's any possibility of your financial situation changing (needing to move house, losing your job etc), finance payments don't just suddenly stop if you can no longer afford them. So make sure finance is the right choice before you commit. 
As far as equipment goes, the Lexmoto is pretty scarce. You get the basics, including and analogue rev counter that features a small digital section with speedometer, fuel gauge, mileometer. It's easy enough to read on the go and there's a USB point by the headlight for recharging devices as well. There are features of the Tempest 125 where we can tell where cash has been saved on quality, too. For example, when sitting at a red light or in traffic after riding for a few minutes, the exhaust has actually burned our leg through trousers a couple of times because it gets so hot.
« Earlier: Our little bike joins the HJ fleet Later: Let's talk about Chinese bikes »
Updates

Chinese motorcycles are a big talking point considering their rise in popularity over the last few years. But are they unreliable like some say or is that brand snobbery talking? Well, let's get into it.

3 July 2019: You get what you pay for...
Georgia walks you through finance options on the Lexmoto Tempest 125.

Surprise, sometimes we run long-term motorbikes. See why Georgia has opted to run a Lexmoto Tempest 125 for the summer.