Car insurance rising five times higher than inflation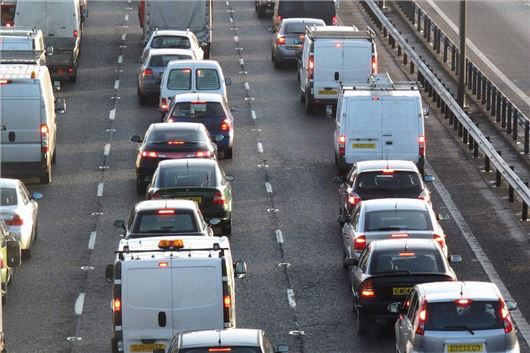 Published 23 June 2017
The cost of car insurance is rising five times faster than inflation, according to research by a leading market agency.
The report by Consumer Intelligence shows that the average cost of insurance rose by 15.7 per cent over the past 12 months (May 2016 - May 2017), pushing average premiums to £666. Those living in London now pay £1000 per year, while young drivers in the UK are changed the most, with an average policy coming to £1202. 
Top 10 tips to getting the best deal on car insurance
The average increase is significantly higher than the current Consumer Prices Index inflation rate of 2.7 per cent and doesn't take into account June's rise in Insurance Premium Tax (IPT) from 10 to 12 per cent, which means further price hikes are likely.
Average motor insurance premiums have increased by 34.6 per cent since October 2013
Consumer Intelligence compared the prices offered for 3250 people by all the major price comparison sites and key direct insurers and found that the cut in the Ogden rate is driving the rise in bills. It also claims that average motor insurance premiums have increased by 34.6 per cent, since October 2013.
Drivers aged between 21 and 24 pay the most at £1202 but have seen slightly lower annual premium increases at 13.1 per cent. Over-50s motorists are experiencing the biggest rises at 17.9 per cent but pay premiums of £418.
Motorists in London pay the highest average premiums of £1000 across the country – more than double the £474 bill in Scotland and the South West.
"Price rises had been levelling off at the end of last year but are now rising rapidly as the full impact of the discount rate cut comes into effect," said John Blevins, Consumer Intelligence pricing expert.
"However with the impact of the latest Insurance Premium Tax rise still to come into effect drivers need to shop around to limit increases in premiums," he added.
| | | |
| --- | --- | --- |
|  REGION |  AVERAGE PREMIUM (FIVE CHEAPEST) |  PRICE RISE IN YEAR TO MAY |
|  London |  £1,000 |  16.7% |
| North West  |  £867 |  15.7% |
| West Midlands  | £748  |  13.0% |
| Yorkshire & The Humber  | £658  |  15.7% |
|  North East | £646 |  18.9% |
|  Eastern | £574  |  16.5% |
|  East Midlands | £553 |  17.6% |
|  South East | £549  |  13.5% |
|  Wales | £539 |  14.4% |
|  Scotland |  £474 |  16.6% |
|  South West |  £474 |  15.9% |
|  GREAT BRITAIN |  £666 |  15.7% |
Comments
Author

Dan Powell
Latest